08 September, 2015
Announcing Our New Patron President Michael D. Higgins & Our Six Ambassadors
We are delighted to announce that President of Ireland, Michael D. Higgins, has kindly agreed to become the Patron of the Irish Writers Centre. 
The President will visit the Centre on 13 January 2016, marking what promises to be a memorable inaugural event in our 25th anniversary celebration year. 
We are also thrilled to welcome six new Ambassadors who will act to promote and endorse the Irish Writers Centre over the next three years. They are all key literary figures in Irish literature selected across a range of disciplines and we look forward to working with them in furthering the aims and ambitions of the Irish Writers Centre both at home and abroad. 
The Irish Writers Centre Ambassadors are: John Banville, Anne Enright, Roy Foster, Marian Keyes, Éilís Ní Dhuibhne and Joseph O'Connor.  
We've been keeping this news under wraps for a while, so now you're in on our amazing secret!  
Irish Writers Centre Patron
President of Ireland, Michael D. Higgins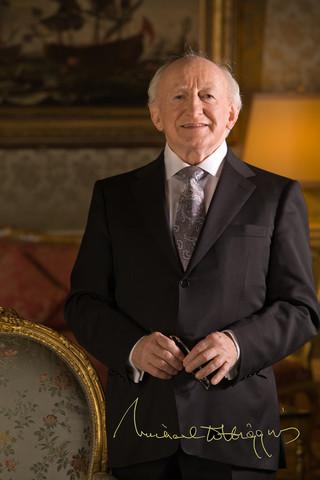 Irish Writers Centre Ambassadors
John Banville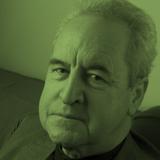 William John Banville was born in Wexford, Ireland. After college John worked as a clerk for Ireland's national airline, Aer Lingus, before joining The Irish Press as a sub-editor in 1969. Continuing with journalism for over thirty years, John was Literary Editor at The Irish Times from 1988 to 1999. John's first book, Long Lankin, a collection of short stories and a novella, was published in 1970. His first novel, Nightspawn, came out in 1971. In 2005, John won the Man Booker Prize for The Sea. In 2011 he was awarded the Franz Kafka Prize. In 2013, John was awarded the Irish Pen Award for Outstanding Achievement in Irish Literature.
Anne Enright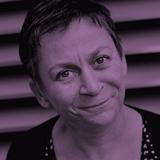 Anne Enright has published novels, short stories, essays, and one non-fiction book. A Fellow of the Royal Society of Literature, her novel The Gathering won the 2007 Man Booker Prize. She has also won the 1991 Rooney Prize for Irish Literature, the 2001 Encore Award and the 2008 Irish Novel of the Year. Anne Enright is the first Laureate for Irish Fiction, a post she currently holds. Anne's writing explores themes such as family relationships, love and sex, Ireland's difficult past and its modern zeitgeist.
Roy Foster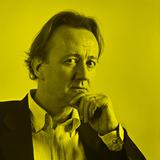 R.F. Foster is an Irish historian and academic. He is the Carroll Builders Professor of Irish History at Hertford College, Oxford in the UK. Originally from Waterford he won a scholarship to attend St. Andrew's School for a year before reading history at Trinity College, Dublin where he was awarded an M.A. and Ph.D. by Trinity College.
Foster is the editor of The Oxford History of Ireland (1989) and author of Modern Ireland: 1600-1972 (1988) as well as several books of essays. More recently, Foster has produced a much acclaimed two part biography of William Butler Yeats which was awarded the James Tait Black Memorial Prize, and also collaborated with Fintan Cullen on a National Portrait Gallery exhibition, 'Conquering England: the Irish in Victorian London'. In 2000 Foster was a judge in the Man Booker Prize.
Marian Keyes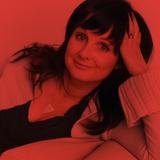 Marian Keyes was born in Limerick in 1963, and brought up in Cavan, Cork, Galway and Dublin; she spent her twenties in London, but is now living in Dún Laoghaire. She published her first novel Watermelon in 1995 and it was an immediate, runaway success. Its chatty conversational style and whimsical Irish humour appealed to all age groups, and this appeal spread to Britain when Watermelon was picked as a Fresh Talent book. Other countries followed (most notably the US in 1997) and Marian is now published in thirty-three languages. Anybody Out There won the British Book Awards award for popular fiction and the inaugural Melissa Nathan prize for Comedy Romance. This Charming Man won the Irish Book award for popular fiction.
Éilís Ní Dhuibhne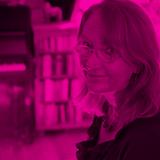 Éilís Ní Dhuibhne was born in Dublin in 1954 and is a graduate of UCD. Éilís studied at UCD, for almost ten years. She focused on literature and narrative studies, studying Pure English for the BA, doing an M Phil in Middle English and Old Irish, and finishing in 1982 with a Ph D in Folklore. From 1978-9 she studied at the Folklore Institute in the University of Copenhagen as a research scholar, while researching her doctoral thesis.
Her first book was published in 1988, Blood and Water, and since then she has written about 24 books, including novels, collections of short stories, several books for children, plays and non-fiction works. She writes in both Irish and English. She was elected to Aosdána, the Irish Association of Artists, in 2004.
Joseph O'Connor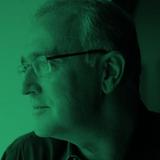 Joseph O'Connor was born in Dublin. He is the author of eight novels: Cowboys and Indians (short-listed for the Whitbread Prize), Desperadoes, The Salesman, Inishowen, Star of the Sea, Redemption Falls, Ghost Light and The Thrill of it All, as well as two collections of short stories, True Believers and Where Have You Been? In 2009 he was the Harman Visiting Professor of Creative Writing at Baruch College, City University of New York. In December 2011, he received an honorary Doctorate in Literature from University College Dublin. He received the Irish PEN Award for Outstanding Contribution to Irish Literature in 2012. His latest novel is The Thrill of it All, published in May 2014 by Harvill Secker.
In 2014 he was appointed Frank McCourt Professor of Creative Writing at the University of Limerick.