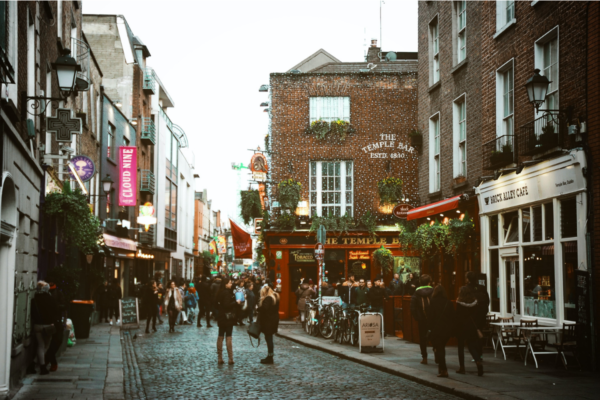 12 January, 2022
Online Consultation on Pilot Basic Income for the Arts
On Thursday, 6 January 2022, Catherine Martin TD, Minister for Tourism, Culture, Arts, Gaeltacht, Sport and Media launched an online consultation on the Basic Income for the Arts (BIA) pilot scheme to elicit the views of artists, those working in the arts and culture sector and the public.
The online consultation is available for response until the consultation closes on 27 January 2022. Writers who would like to contribute can do so by sharing their thoughts via this survey.
The program will cover two thousand arts and culture workers for a span of three years. The government has earmarked €25 million ($28.3 million) for the plan, which is expected to go into force later this winter. The online consultation runs through January 27 and follows on a report from a task force assembled by Martin last year to wrestle with the problem of how best to assist those in the culture sector. The committee's top recommendation was the creation of a basic income pilot program that would award selected arts workers €10.50 per hour.
Speaking of the scheme, Minister Martin said:
"I encourage everyone interested to get involved in the online consultation for the Basic Income for the Arts pilot. Your views will help shape the final design of the pilot when it rolls out in the coming months. This is a once-in-a-generation policy intervention, a measure that I believe will redraw the landscape for the arts for hopefully many years to come. Our culture and the arts are a fundamental expression of who we are as a nation. Our rich cultural heritage is one of our greatest assets, and our artists weave a sense of identity, creativity and belonging into the fabric of our communities. The intrinsic societal value of culture and the arts was particularly evident during the pandemic, where it provided colour, light and hope in uncertain times."