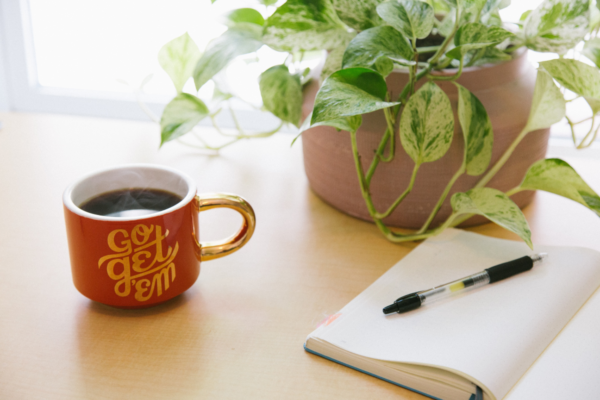 04 January, 2022
Opportunities & Competitions: January 2022
Each month we update our Competitions & Submissions page to ensure that we are connecting our writers with the best upcoming opportunities. To help you get motivated this new year, here are a few deadlines we wanted to highlight in January!
The White Review Poet's Prize
Deadline: 6th January 
The Poet's Prize is run in partnership with CHEERIO, and is for English-language poets who are at the crucial stage of creating their debut pamphlet or collection. The Prize was founded in 2017 with support from Jerwood Charitable Foundation. This year's judges are Rachel Long, Nisha Ramayya and Jay G Ying. The winning poet will receive a financial reward of £2,500, as well as expert, personalised professional and editorial advice and publication of their entry in THE WHITE REVIEW.
The Cormorant: Issue 7 
Deadline: 10th January 
The Cormorant, established by Una Mannion, Eoin McNamee and Louise Kennedy, is currently seeking submissions for Issue 7, guest-edited by Annemarie Ní Churreáin. Submissions are open until 10 January, accepting 25 lines of poetry /250 words of prose (& no more than 3 poems /2 prose pieces) emailed to cormorantbroadsheetATgmailDOTcom.
Centre Culturel Irlandais Artist Residency
Deadline: 12th January
Artists in residence have been appointed on an annual basis since the Centre Culturel Irlandais was inaugurated in October 2002. Through the residencies and its diverse cultural programme, the Centre Culturel Irlandais showcases Ireland's dynamic contemporary culture on an international stage. Applicants must be Irish citizens or normally resident on the island of Ireland, with professional involvement in creative practice.
Cúirt New Writing Prize 2022
Deadline: 21st January 
The Cúirt New Writing Prize, kindly sponsored by Tigh Neachtain in memory of Lena McGuire, is now open for submissions. There are two categories: poetry & short fiction. The winner in each category will be awarded a €500 cash prize and the opportunity to read at the 37th annual Cúirt International Festival of Literature which will take place in Galway between Wednesday, 6th and Sunday, 10th April 2022. This year we are delighted to announce that Poet Gail McConnell will judge the poetry prize and author Lisa McInerney will judge the short Fiction.
The Tangerine
Deadline: 31st January 
We want to read work that challenges and excites us, whether it's a piece of reportage, a personal essay, a short story, a poem, or something that blurs generic boundaries. All submissions should be previously unpublished (this includes websites, personal blogs etc.). Submissions should be in English, but may be translations (copyright permission is the responsibility of the translator). Simultaneous submissions are accepted, but please notify us immediately should your work be accepted elsewhere. Please read past issues of The Tangerine before submitting your work so you have a clear sense of our editorial focus.
Gingko Prize for Poetry
Deadline: 31st January 
We're international and ANYONE can enter a poem written in the English language (no prior credits necessary). This year will be judged by author and poet Camille T. Dungy, poet and naturalist Anna Selby, and activist and writer Sara Hudston. First prize: £5,000, second prize: £2,000, third prize: £1,000. With an additional £500 prize for the 'Best Poem of Landscape' sponsored by AONB. In addition the winner will receive a residency (location to be confirmed).
We also have a number of our own ongoing opportunities, including ACNI Course Bursaries, which you can read about on our website.