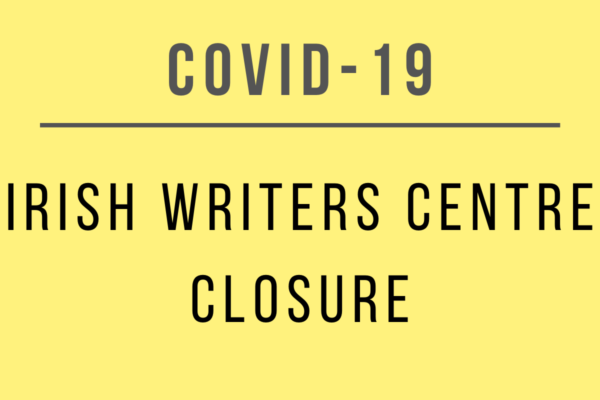 12 March, 2020
A Statement on COVID-19
In light of the most recent developments in the outbreak of COVID-19, the Irish Writers Centre will be closed from today, Thursday 12 March, at 6pm until further notice.
Earlier today, Leo Varadkar made a statement in which he said;
"…from 6pm today, the following measures are being put in place. They will stay in place until March 29th. Schools, colleges, and childcare facilities will close from tomorrow. Where possible, teaching will be done on-line or remotely. Cultural institutions will close. Our advice is that all indoor mass gatherings of more than 100 people and outdoor mass gatherings of more than 500 people should be cancelled."
During this closure period we hope you continue your engagement with the Centre by viewing our course programme and writers' resources online. Courses will be postponed until such time as the Centre can safely re-open. All of the participants will be informed and course credit will be available to them.
We are currently working behind the scenes to explore alternatives such as offering the courses in an online format.
Please keep in touch with us via social media, Instagram, Facebook, Twitter or our website. We will also keep you informed of developments via our newsletter. 
Thank you for your understanding and continued support of the Irish Writers Centre.
– Hilary Copeland, Acting Director of the Irish Writers Centre