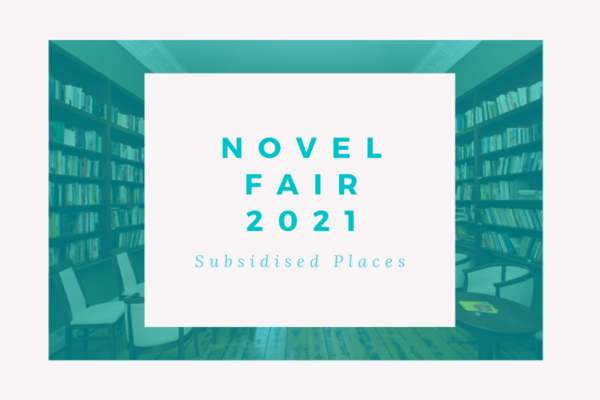 22 July, 2020
Announcing 20 Subsidised Novel Fair Entries
We are happy to announce that we will be offering 20 subsidised entries for Novel Fair 2021. The usual entry fee of €55 per manuscript will be waived for these writers. 
Novel Fair offers writers the unique opportunity to pitch their work to some of the top publishers across Ireland and the UK. It has been described as a 'Dragon's Den for writers' and has resulted in many successful publishing deals, including Michelle Gallen's Big Girl, Small Town, Caitriona Lally's Eggshells and many more. Have a look at our video for a taste of what you can expect from the Fair. 
These subsidised entries will be for BIPOC, Traveller and working class writers. Though we encourage Novel Fair entries from across the globe, these subsidised places will be limited to writers currently living across the island of Ireland. 
The purpose of this scheme is to remove the barrier that the entry fee may pose to some writers who want to participate in the Novel Fair. We encourage writers from backgrounds typically underrepresented in Irish literature to apply. It is a small step towards addressing the structural imbalances across the literary sector in Ireland. There is an extraordinary wealth of literary talent across our island, and it is vital that we are representing that talent in its fullness.
To enter the Novel Fair you will need to have completed 10,000 words of your manuscript (+/- 10%). For the full list of entry requirements, have a look at our Terms and Conditions.
If you would like to avail of this scheme, please send a statement of no more than 100 words to novelfair@writerscentre.ie, explaining why you think you would be eligible for this opportunity.
We have had a number of writers, including previous winners and judges, who have also kindly offered to cover the entry fee for a number of writers themselves. So keep an eye out on twitter where we will be retweeting and sharing updates on these places.
If you would like to support this scheme and others directly, you can contribute by donating to us through our website.