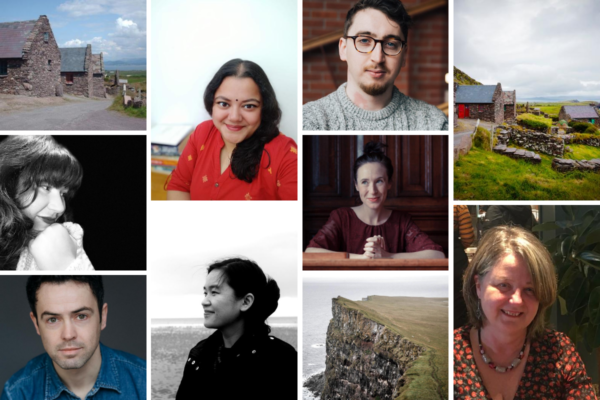 26 August, 2020
Announcing the Cill Rialaig 2020 Recipients
We are delighted to announce the recipients of the 2020 Cill Rialaig Residencies. This autumn marks the sixth consecutive year of Irish Writers Centre residencies with Cill Rialaig, Co. Kerry. The recipients are Niamh Campbell, Úna-Minh Kavanagh, Lianne O'Hara, Damien Hasson, Justine Carbery, Oisín Kearney, and Carrie-Jade Williams.
The purpose of this residency is to give writers the time and space they need to create new work. They will be situated in the beautiful surrounds of Cill Rialaig from 2 – 12 October, 2020. To see the  inspiring landscape of Cill Rialaig click here.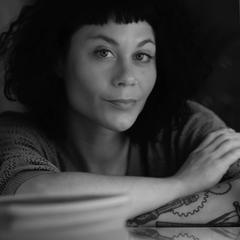 Lianne O'Hara is a poet and writer from Amsterdam. She was selected for the 2020 Poetry Ireland Introductions Series. Her work is published in Black Bough Poetry, Crossways, Amsterdam Quarterly, Dedalus Press' Writing Home: The 'New Irish' Poets anthology, B O D Y, Splonk, Channel, and The Ogham Stone. She lives in Dublin, where she is currently working on a debut collection of poetry.

Niamh Campbell
is the author of This Happy (Weidenfeld and Nicolson, 2020) and winner of the Sunday Times Audible Short Story competition 2020. Her work has appeared in The Dublin Review, gorse, Banshee, Tangerine, The Stinging Fly, and others. She received a Next Generation bursary from the Arts Council of Ireland and lives in Dublin.
Úna-Minh Kavanagh hails from Kerry and is a journalist, author, and multimedia content creator. She published her book, 'Anseo' about the Irish language, identity, and racism in 2019. In 2017, she won the award for Social Activist of the Year with U Magazine for her initiative, 'We Are Irish' and now edits the good news website WeAreIrish.ie. Úna-Minh a live streamer who broadcasts in English and in Irish under the pseudonym Yunitex on Twitch. She has a BA in Irish and Journalism from DCU agus tá Gaelainn aici. 
Sree Sen is from Mumbai, India. She relocated to Ireland in 2019 to pursue MA in Creative Writing, University College Dublin. Sree's work has been published/forthcoming in Poetry Ireland Review, bath magg, Crossways and HeadStuff. Sree worked as a journalist for over ten years, publishing in The Times of India, Firstpost, Hindu BusinessLine and DNA. Her journalism specialised in human interest features and social affairs, often championing the stories and causes of women in her native Mumbai, Kolkata and greater India. Sree is currently working on her debut poetry collection Butterfly Stitches On My Sari and a detective novel Retribution.  
Damien Hasson is a writer from Derry, working for stage and screen. His play Venus Quarry was produced in London in 2016. Last year he was selected for Northern Ireland Screen's New Writer Focus programme, developing a miniseries during the one-year scheme. His short play Unflappable was produced online by Pluck Theatre Company during lockdown.   
Justine Carbery is a writer, teacher and journalist. An avid reader, she teaches Creative Writing in UCD and the Irish Writers Centre, encouraging future generations of authors. She writes features for The Gloss and Image, and book reviews for The Sunday Independent. Her short stories have been published in various anthologies and she is now working on a contemporary Young Adult novel set in Dublin, where she lives with her sons and a cat, Blink.
Oisín Kearney is a writer/director represented by Curtis Brown. Published writing credits: The Alternative (Fishamble's 'A Play For Ireland', winner of two Irish Times Theatre Awards and nominated for Best New Play), and My Left Nut ('Show In a Bag' and BBC Three series). Oisín localised Willy Russell's Educating Rita and Shirley Valentine to Belfast for the Lyric Theatre, and was resident Assistant Director from 2019-20. Oisín and his co-writer Michael Patrick were members of the BBC Belfast Voices screenwriting scheme 2018-19 and are currently under commission with Prime Cut Productions for their third play.
As a lifelong reader, but a relatively new writer Carrie-Jade Williams wants to write the book she'd like to read. She is looking for different approaches to storytelling that will last when the reader long after they put her work down.