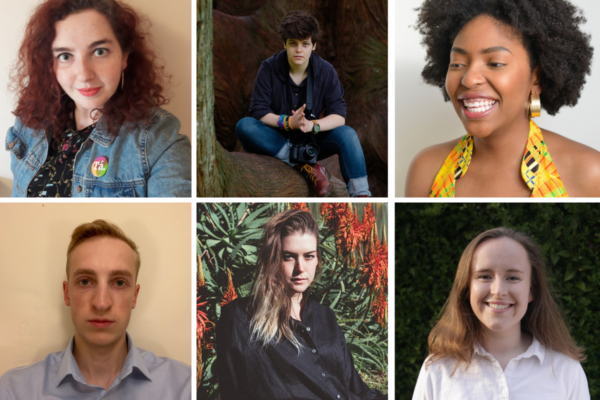 15 April, 2020
Announcing the IWC/ILFD Young Writer Delegates
We're delighted to announce that the 2020 IWC/ILFD Young Writer Delegates are Alena Walker, Aldas Kruminis, Aimee McCague Robyn Gill Alana Daly Mulligan, and Christie Kandiwa.
Now in its third year, the IWC Young Writer Delegates Programme gives young writers an opportunity to immerse themselves in a literature festival, soak up the atmosphere and to contribute to it as active participants.
This year, the Internation Literature Festival Dublin will be taking place in Autumn of this year. The Delegates will receive mentorship from Sarah Maria Griffin. 
You can keep up with the Young Writer Delegates on their Instagram page, and through the Irish Writers Centre and ILFD social media channels.
Alena Walker
is a writer based in Northern Ireland. Her writing focuses on women, feminism, sustainability, culture and the media. She writes to explore the fragility of the human experience and is drawn to works that are intimate and emotionally rigorous. Her creative writing was long-listed in the Mogford Short Story Prize 2020.
Aldas Kruminis
is a writer and editor residing in Dublin. He holds an MA in Creative Writing and dreams of a career as full-time writer. His work has been published in Cabinet of Heed, Collective Realms and elsewhere. You can find out more at
http://aldaskruminis.com/
.
Aimee McCague
is a writer from Monaghan. She received a BA in English and Spanish from NUIG and an MA in Creative Writing from Royal Holloway. She writes short stories and poetry about human beings and parallel worlds and runs a blog reviewing books from her to be read pile.
Robyn Gill
is studying English Literature and Drama Studies in Trinity College. Her short stories have been published in Lilun Magazine and Fighting Words annual supplements with the Irish Times. Her plays have been produced by Players, Trinity's drama society. She was a delegate at the International Congress of Youth Voices in 2018.
Alana Daly Mulligan
is an award-winning spoken-word "artivist" & filmmaker of Déise extraction. Daly Mulligan has performed at bars, theatres, and festivals from Cork to New York, with her work tackling social issues by playing with heartstrings, focusing on feminist thought and her ever-evolving queerness. 
Alana studies English and History at University College Cork.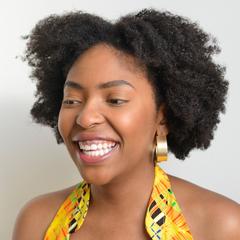 A poet and singer-songwriter, Christie Kandiwa was born in Zimbabwe and raised in Ireland. Her work is influenced by blending her Zimbabwean cultural heritage and her Irish upbringing and intertwines Southern-African myths and local languages and forms. As well as being published in Dedalus Press Writing Home: The 'New Irish' Poets Anthology, her work was selected for Poetry Ireland's Versify 2019 and she was a panelist for the IASIL 2019 Conference event: "Are We Doing Diversity Justice?". Most recently, she worked along with Chiamaka Enyi-Amadi in the production of See x Sea as part of the Mother of Tongues Ireland which touched on elements of black womanhood, identity and themes of home.