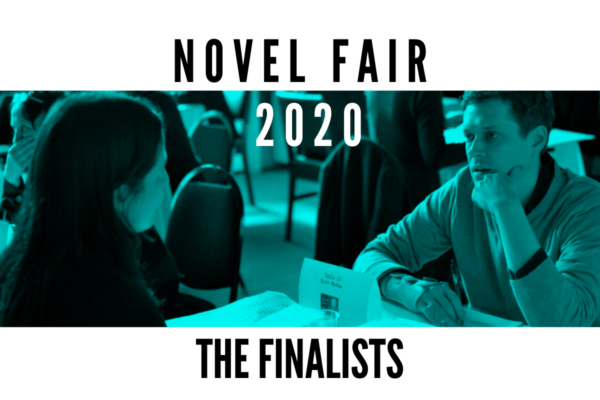 17 December, 2019
Announcing the Novel Fair 2020 Finalists

Announcing the Irish Writers Centre Novel Fair 2020 Finalists 
We are
 delighted to announce that twelve aspiring novelists have been selected from over 200 participants to take part in
Novel Fair 2020
on
Friday 14th February
. Novel Fair is an annual Irish Writers Centre initiative which allows unpublished writers to pitch their novels directly to top agents and publishers in a series of one-to-one meetings.
Now in its ninth year, Novel Fair has resulted in almost twenty
success stories
, giving aspiring writers the chance to kick-start their literary career. Last year alone, five of the twelve finalists secured publishing deals. Previous Novel Fair winners also include
Catriona Lally
, who was recently awarded the prestigious Lannan Literary Prize for Fiction, worth $100,000.
This year's winners have been named as:
Margaret Ryan, Lisa Frank, Miki Lentin, Angela Keogh, Alison Wells, Catherine Joyce, Laura McKenna, Jonathan Ryder, Cillian Fearon, Estelle Birdy, Olivia Fitzsimons and Caoimhe O'Gorman.
The finalists were picked by a panel of expert judges including Christine Dwyer Hickey, whose novel Tatty has been named as this year's UNESCO One City One Book, and two former Novel Fair winners and novelists Kevin Curran, author of Citizens and Beatsploitation, and Niamh Boyce author of The Herbalist and Her Kind.
Speaking of the judgement process and the winning candidates, judge Niamh Boyce said;
"Congratulations to the winning and shortlisted writers, their manuscripts contained original voices, strong writing and compelling stories. I wish them the best luck in the Novel Fair."
Christine Dwyer-Hickey added;
"A good percentage of the entries had the potential to develop into publishable novels and were a pleasure to read. Sadly, they couldn't all get through but the ones that did, really deserved to make the list."
Ahead of the Fair, the winners will take part in a prep day on Saturday 1 February, during which they'll gain expert advice from the judging panel and learn the art of pitching.