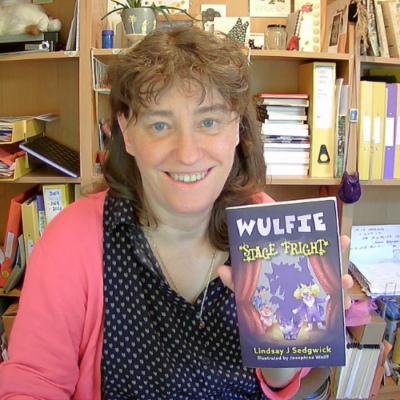 Going Bigger: Writing a Children's Series with Lindsay J Sedgwick
Info
Date: January 18, 2023
Time: 6.30 pm - 8.30 pm
Duration: 4 weeks
Level: Emerging |
Cost: €120 (€108 Members)
Course Summary
Ever fancied writing a series of children's books? How can you be sure that your idea will sustain three or more books? That your central characters and the world you create will offer the possibility for endless stories, the chance even of having a second life on screen? Tips and tricks and pitfalls for the creation of an original children's series.
---
Course Outline
Character development – how can you be sure your character is strong (and flawed and challenged and interesting) enough to sustain a series. Clarifying motive, goal, arc.
Choosing your cast – and making sure each character has an arc to follow.
World building.
Narrative – is your series interlinked or can each book stand alone? Implications of that decision in terms of overall and per-book story.  How to know when you have too much story, or not enough.
Risk-taking – pushing your story and your creative brain to go further in order to come up with the most original material possible.
Deciding on which age group your series will suit and the implications of that decision.
Exposition – how to bring readers through the series without drowning them in details. If each book can stand alone – how do you deal with giving new readers all they need to know and not boring loyal fans.
Pace, timing and revelation – how to keep the flow pulling children through the pages but still give the narrative (and your characters) time to breathe.
Description and set up – when is too much.
Foreshadowing and planting, what to reveal and when?
How to tap into your own childhood and use the emotional moments to create a sense of emotional honesty and truth in the writing.
Whether to go the traditional publishing route or self-publish.
How to create characters that will sustain several books. What to reveal and when it's best to hold back. Growth of character, without peaking too soon.
How to avoid getting writers block and getting daunted at the size of the undertaking you have undertaken
Exploring the possibility of developing your series for TV and what would be required.
There will be writing exercises in class each week, building on their own ideas based on the top in discussion.
---
Course Outcomes
Participants will have the confidence to know what they need to do to develop a children's series.
---
Lindsay J Sedgwick has published seven books since 2017, two for YA, one non-fiction and the Wulfie series for 6-9+. The latter were published six months apart from October 2020 – March 2022. That deal began as an offer to publish just one book but book 2 was commissioned after the first meeting and books 3& 4 before the first book was edited. As a screenwriter, she created the award-winning animation series PUNKY, which went on to be sold in over 100 countries with five million+ hits on YouTube. She has also written for children's television – live action and animation and has been involved as a creative consultant or writer with the development of circa twenty TV series and games.
---
You never know what will happen next, but you'll be longing for a friend like Wulfie. Incredibly entertaining, funny, warm and fabulous.




Mary Esther Judy
Fallen Star Stories
Another fun, action-packed drama with some rather unpleasant characters, as well as the determined, lovable Libby and her equally lovable bestie."
Red Reading Hub
Lindsay J. Sedgwick writes empathetically, with great humor, in a captivating and imaginative way … Overall rating: 5 of 5.
Swedish Library Association