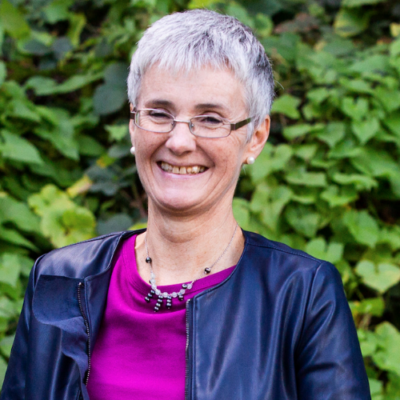 Meridian: Foundational Facilitation Skills for Writers with Anne Tannam
Info
Date: May 23, 2023
Time: 6.00pm - 8.30pm
Duration: 4 Weeks
Level: Professional Development |
Cost: €150 (€135 Members)
Online or In-Person? Online
Course Summary:
We've all experienced examples of both great and poor facilitation and come away feeling at best inspired and resourced and at worst, frustrated and unmotivated. But facilitation is a skill like any other, and with the right mindset, tools, and practice, it's a skill that anyone can master. Focusing on the five 4s of facilitation (People, Preparation, Process and Practice) this interactive and practical course will give writers the opportunity to learn the foundational skills of facilitation which can be used when delivering any kind of creative writing workshop.
---
Course Outline:
People: 
You as facilitator, your strengths and unique style

The participants, their learning needs and styles

Individual and group dynamics, managing challenging behaviours
Preparation:
Designing your course or workshop

Aims and objectives. Content, tone, and pace

In person or remote, practical tips for delivery

Marketing your workshop
Process:
What is the learning journey? 

Managing expectations, building rapport and trust

Listening and questioning skills

Mechanisms for feedback and evaluation
Practice:
In-class practice of key skills with supportive and constructive peer and self-evaluation
Participants are encouraged to keep a learning journal and there will be some additional work to do between classes. Slides are made available after each session. 
---
Course Outcomes:
Participants will come away from this course with an understanding of the components of great facilitation, and the tools and resources needed to develop this skill with confidence. 
---
Anne Tannam is a Professional Certified Coach (PCC) who helps writers to design and sustain flourishing writing practices. Anne has over 35 years of experience teaching, facilitating, and coaching and regularly runs workshops and clinics online and across the country. For more on Anne's coaching, visit www.creativecoaching.ie.
Anne has published three poetry collections, the latest 'Twenty-six Letters of a New Alphabet' was published with Salmon Poetry in July 2021. With the support of a Literature Bursary from the Arts Council of Ireland, Anne is working on her fourth collection. For more on Anne's poetry, visit www.annetannampoetry.ie 
---
This course is part of the Irish Writers Centre's Meridian series of creative and professional development activities for professional writers, and also for those emerging writers who are ready to take the steps towards making a career in writing. Read more about this initiative here.
---
Thank you very much for running a course that was helpful, fascinating and thought-provoking. I greatly appreciated your instruction and assured facilitation throughout. I found the content instructive and interesting, while your questions challenged me to engage in meaningful reflection. You really knew when to challenge us with hard questions or provide supportive feedback.

I have emerged from the course with a much greater self-awareness about my writing and why I do it thanks to your perceptive questioning. Before the course, I wasn't certain what I hoped to gain from it, I just knew I wasn't making the most of my time with writing as I was in other areas. The course content and consequent reflection has really given me tools to better organise my writing time and pointed to areas where I need more motivation or support. I cannot overstate the self-awareness that has grown from the hard questions I might not otherwise have forced myself to answer.
Gary Quinn
Writer and English Teacher
I just wanted to say how much I enjoyed your 'Sustaining a Flourishing Writing Practice'. There's no course out there like it, and it hits all the spots one needs to get motivated if you're stuck (as I was).

I haven't written properly in years for loads of reasons, struggling to find the time and energy, but for the first time (ever) I feel confident I know the way to keep my writing practice going throughout any life circumstance. This is totally invaluable to me. Your guidance has helped immensely.
Jennifer Matthews
Writer and Administrator in Civil Service
Anne Tannam is a wonderful facilitator. I was lucky to attend Anne's one day course at The Irish Writers Centre: The Happy Writer, in the autumn, and found it validating and inspiring.

I have adopted many good habits from that day and still go back to my course notes. As a writer and acclaimed poet herself, she is the ideal life coach for writers.
Fiona O'Rourke
Writer & Author
Whether in her role as facilitator, creative coach, or event organizer, Anne provides a warm, relaxed and supportive environment putting everyone at ease so they can confidently produce their best work. She has excellent interpersonal skills and easily creates a positive and energetic dynamic within a group. Sensitive and responsive to difference, she brings a deep sense of community and inclusivity to all of her work.

Well prepared, punctual and organized, her workshops and events run without a hitch. Focused and goal driven, she ensures everyone achieves what they set out to accomplish, both as individuals and as a group. A natural and empathic storyteller, she has all the skills necessary to help others tell theirs.
Eithne Lannon
Acting Principal Northbay ETNS