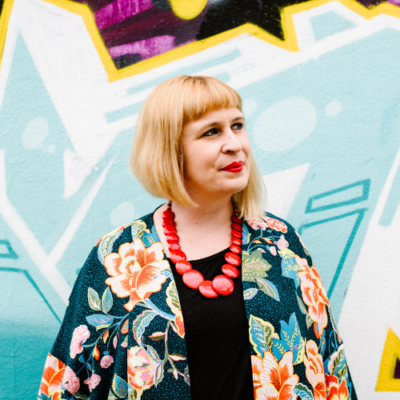 Meridian: Surviving as a Writer with Jan Carson
Info
Date: July 1, 2023
Time: 10.30 am – 4.30 pm
Duration: 1 day
Level: Professional Development |
Cost: €75 (€68 Members)
This course will take place in-person at the Irish Writers Centre building.
Course Summary
Please note that this is a seminar-style workshop and therefore written feedback will not be given.
This day long workshop will provide a rough guide to surviving some of the biggest challenges associated with writing. Combining teaching, discussion and interactive exercises the workshop will cover key elements of professional writing practice including time management, self-motivation, protecting your time and creativity, publicity and social media, public events and generating income. Informal, engaging and gleaned from years of first-hand experience in the literary sector, this is a great opportunity to learn from a writer, well established and making a living from her practice. 
---
Course Outline
The workshop will cover 5 key topics
Session 1- Getting Started and Keeping Going
This session will offer practical advice on how to begin writing projects with particular focus on how to stay motivated during difficult circumstances. It will offer practical solutions for surmounting writers block, creatives ways to develop your own daily writing practice and ideas for how to persevere with a project from inception right through to final draft and publication.
Session 2 – Making Your Words Pay – Part 1
This session will focus on how to make sure your writing finds its way to the correct publisher. It will take an honest look at some of the opportunities and pitfalls associated with the current literary landscape, (offering practical experience from Carson's own experience). It will also touch upon submitting work to journals, magazines and newspapers and alternative sources of income which can be generated from writing such as translations and film options.
Session 3 – Making Your Words Pay – Part 2
This session will focus on ways in which you can use the skills associated with writing to generate income. It will offer practical advice on how to develop a community arts practice, how to begin teaching writing workshops and how to apply for and acquire funding, bursaries and financial assistance to fund your writing projects. Carson has worked in the community arts sector for almost twenty years and has extensive experience blending her own personal practice with community arts facilitation.
Session 4 – Literary PR for Beginners
Most small publishers no longer have the resources to invest extensively in promoting individual books and authors. Particularly during the early stages of a writers' career much of the PR responsibility will fall upon the writer. This session will focus on how to promote your book using social media, how to approach festivals and literary events and how to ensure your book reaches as wide an audience as possible. 
Session 5 – Avoiding Burn Out
Juggling all the aspects which go into maintaining a successful writing career can often feel exhausting and limit your actual writing time. This final session will take an honest look at developing healthy boundaries, ordering your admin and finances and putting in place structures and communities which will help you to continue writing and enjoying all the aspects of your practice. It will consider time management, reading as both respite and creative fuel and learning how to manage your own career expectations.
---
Course Outcomes
A better understanding of what a career in writing looks like and some practical tips to improve their opportunities as a practicing writer.
---
Jan Carson is a writer and community arts facilitator based in Belfast. She has a novel, Malcolm Orange Disappears and short story collection, Children's Children, (Liberties Press), two micro-fiction collections, Postcard Stories 1 and 2 (Emma Press) and a short story collection, The Last Resort (Doubleday). Her novel The Fire Starters (Doubleday) won the EU Prize for Literature for Ireland 2019. Jan's latest novel, The Raptures was published by Doubleday in early 2022 and subsequently shortlisted for the An Post Irish Novel of the Year 2022 and the Kerry Group Novel of the year 2022. Carson's work has been translated into over a dozen different languages. She currently has two novels optioned for screen.
---
This course is part of the Irish Writers Centre's Meridian series of creative and professional development activities for professional writers, and also for those emerging writers who are ready to take the steps towards making a career in writing. Read more about this initiative here.
---