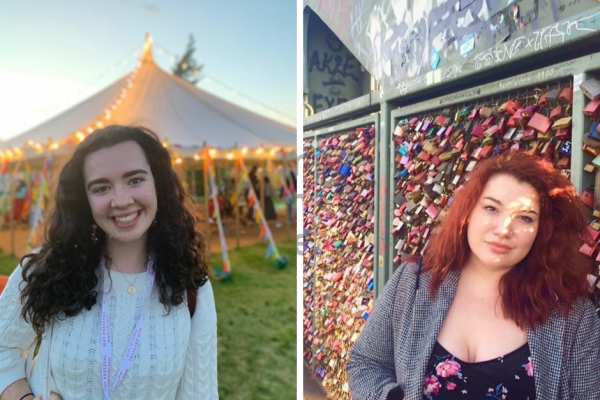 24 July, 2019
Introducing our Marian Keyes Young Writer Award Summer 2019 winners
Say hello to Mia Colleran and Rose Keating, who have been awarded the Marian Keyes Young Writer Award Summer 2019! The award, kindly sponsored by IWC Ambassador Marian Keyes, encourages and supports young writers in the development of their artistic practice.
Mia has fulfilled her childhood dream to work in a bookshop and can be found pottering around the Poetry section in Dubray. When she's not working, she is reviewing books for The Irish Times or trying to – kindly – force people to read books that she believes are wonderful. She writes non-fiction and prose poetry.
Rose is a undergraduate studying at UCC on a Quercus creative writing
scholarship. She has been published in Banshee journal, Southword journal
and Hot Press magazine. She works as a columnist for the Waterford News and
Star.