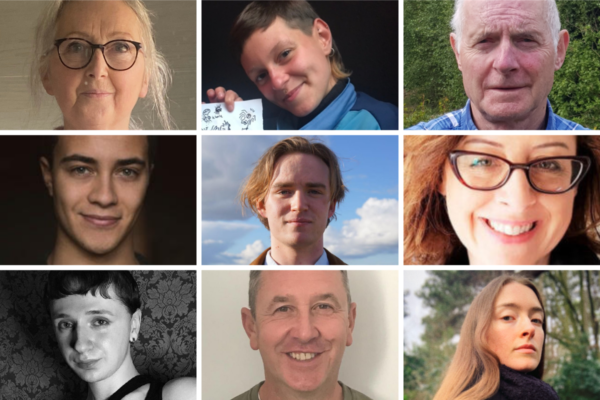 03 May, 2022
IWC Mentor/Member Duo Programme 2022 Awardees
We're delighted to announce the awardees of our IWC Mentor/Member Duo Programme 2022. The second round of our One-to-One Mentoring and Membership Combined Programme with writers from diverse backgrounds in mind, kindly supported by Dublin City Council. The ten selected writers are Shane Murphy, Jacob Clarke, Eileen Stelter, Patrick Osborne, Aileen Malone, Grace Banks, A.F., Mahito Indi Henderson, Brendan Shanahan, and Jennifer Wilson O'Raghallaigh. They will avail of one year of Irish Writers Centre membership, and one 90 minute mentoring session through our One-to-One Mentoring Programme, with a professional writer of their choice.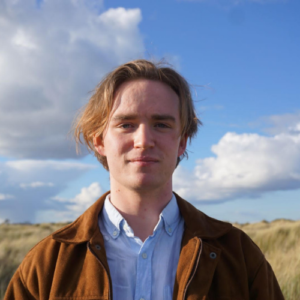 Shane Murphy was born in 1999 in Dublin. He holds an honours degree in English Studies from Trinity College Dublin where he is currently studying Modern and Contemporary Literature. He won the 2022 New Writing Prize at the Cúirt International Festival of Literature. His first short story publication is forthcoming in the thirteenth issue of Banshee Literary Magazine this May.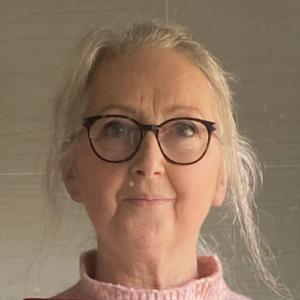 Aileen Malone is a member of the eXpress Writing Community, and an older woman from Coolock. She has been writing quietly for some time, and holds a Degree in English Literature from the Open University, which was hard earned while working and raising five children. She has been involved with IWC courses 'Memoir Writing' with Éilís Ní Dhuibhne, 'Saturdays all Write' with Fiona O'Rourke and 'Autofiction' with Joanna Walsh to further develop her writing skills.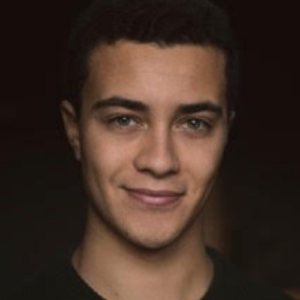 Mahito Indi Henderson is a Canadian American writer and actor based in Dublin. His work has been published in The Moth, The Echo, The Disposable Stories, The Foundationalist and North by Northwestern. He was a finalist for The Iowa Review Awards 2021, and was longlisted for the Fish Short Story Prizes 2020-22. He graduated from University College Cork's MA in Creative Writing (Hons), where he was a Puttnam Scholar and a recipient of the Government of Ireland International Education Scholarships (GOI-IES). He is currently the coordinator of Skein Press' Play It Forward Fellowships. Headshot courtesy of Bloom Artist Management.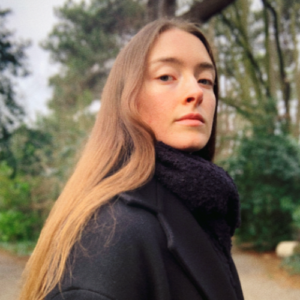 Grace Banks is from Bray and studies English Literature and Philosophy at Trinity College Dublin. In May 2021 she was selected as an Irish Writers Centre Young Writer Delegate at ILFD. Her creative non-fiction has featured in Púca and her short story 'Caregiver' was published in Bealtaine, where it was awarded their prize for the issue's Best Short Fiction. You can find her on Instagram and Twitter @graceellabanks.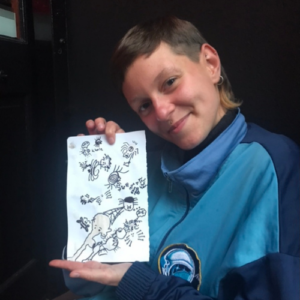 Eileen Stelter is a non-binary poet living in Dublin who writes to question and deconstruct the ordinary, fermenting their ideas for them to develop a more complex flavour. Their themes range from fearlessness to surf poems for NYE. Having won 2nd prize at Spider Fest on Antelope Island Utah, Eileen dared to venture out further: exploring the intersection of poetry and plasticity through sculpture and the logistics of taking decapitated husbands for a surf through short-fiction. Two of their poems can be found in the most recent issue of Field on imfeelingfield.com.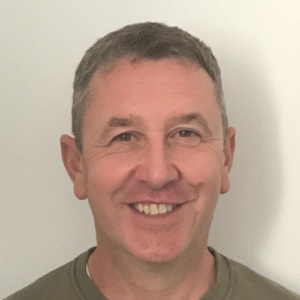 Patrick Osborne is a local Dublin writer and qualified Amenity Horticulturist, who has worked in some of the most prestigious gardens in Ireland including Áras an Uachtaráin, the Garden Of Remembrance, and the Royal Hospital Kilmainham. After writing for a number of years he attended courses in The Irish Writers' Centre, UCD and Filmbase. In 2011 he wrote and starred in his first short play called Sam Who? and has gone on to write and direct other plays including Bar Flies & Bin Wars! In 2019 he co-founded The Four Esquires, and his debut novel, Baxter's Boys was published in 2020.
A.F. is a graduate of both Trinity College Dublin and University College Dublin. She has been writing creatively for many years and has had work previously published in a Trinity College Literary journal, and out on display in an exhibition.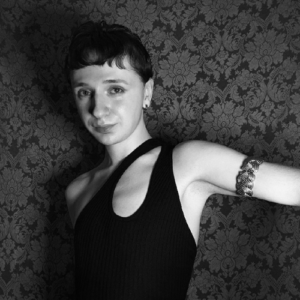 Jacob Clarke is a 20-year old aspiring writer from the northeast of Dublin. As a child, he was enraptured by the macabre, twisted worlds featured in Japanese-horror videogames, and has carried this inspiration forward. His stories focus on psychological, mythological, glamorous and dark themes. He works as a freelance English teacher, with students from across the world, and learns German in his spare time. He enjoys all genres of fiction, as well as classical philosophy books. He aspires to study psychology at Trinity College Dublin, and intends to move to Germany in the future.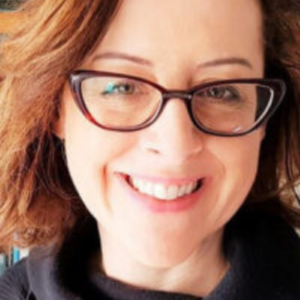 Jennifer Wilson O'Raghallaigh is an American clinical psychologist living and working in Dublin.  In her writing she tries to capture the experience of working in a different culture with highly sensitive issues. So many subtleties of language and experience can lead people into misunderstandings and miscommunications that have serious consequences and very often out-of-culture clinicians can be blindsided. Jenny is a previous winner of the IWC Novel Fair (2019) and was shortlisted for the Crime Writers' Association Debut Dagger (2021) and the Fiction Factory Novel Competition (2021).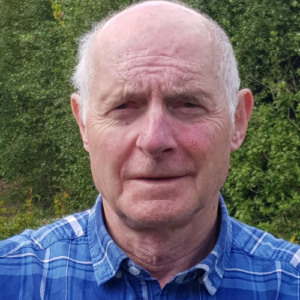 Brendan Shanahan has always been interested in creative writing. He has written many songs and produced a liturgical album entitled Lead Us to the Water. In the last few years, he joined the Ballymun Writers Group which expanded his interest in writing. He has a number of short stories published in Mustang Bally, along with Knock and Enter, an Anthology from Dublin City Libraries' Writing Groups. His goal is to write a collection around the theme of Bansheeism, along with a Novel in the James Bond type genre.
You can find further information on our other programmes and upcoming deadlines over on our Opportunities Page.