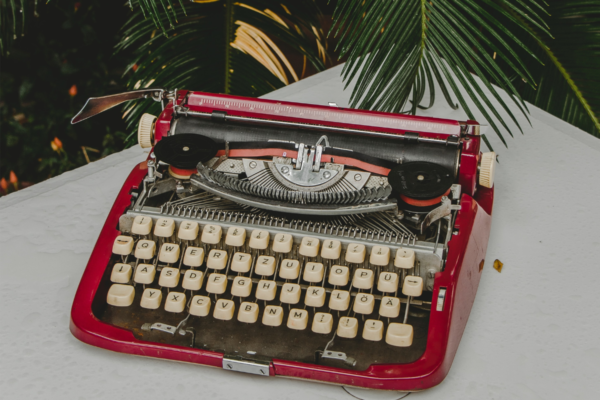 03 May, 2022
Opportunities & Competitions: May 2022
Each month we update our Competitions & Submissions page, along with our Bursaries & Funding, to ensure that we are connecting our writers with the best upcoming opportunities. Here are a few deadlines we wanted to highlight in May!
Competitions & Opportunities
2022 Bristol Short Story Award
Deadline: 4th May 2022
The 2022 Bristol Short Story Prize is open for entries. The competition is open to all writers around the world whether published or unpublished, UK or non-UK based. The closing date for entries is midnight (BST) May 4th, 2022. 20 stories will be shortlisted and published in Bristol Short Story Prize Anthology Volume 15. The winner and 2 runners up will be selected from the shortlist and announced at an awards ceremony in October 2022. 1st prize is £1,000, 2nd prize is £500, 3rd prize is £250. 17 further prizes of £100 will be presented to the remaining shortlisted writers.
Goldsmith Poetry Competition
Deadline: 6th May 2022
Once again our Poetry Competition for 2022 is kindly sponsored by Nally Bros, Main Hyundai dealers Nallys Circle K Forecourt. The deadline for entries is Friday May 6th, 2022 and the winners will be announce at the"Poetry at Pallas" event on Sunday June 5th at 3.30pm.
Skylight 47: Issue 16
Deadline: 13th May 2022
Our next issue will be launched in Autumn 2022. Submissions will be accepted between 1 April 2022 & 13 May 2022 (deadline midnight 13 May). Note: For this issue we would also be interested in reading poetry from potential candidates for our Open Window project with Cúirt International Literary Festival and Over the Edge.
Crannóg Magazine
Deadline: 31st may 2022
Crannóg is published in March and September. Submissions will be open in the month of November for the March issue and in the month of May for the September issue. Submissions sent outside these times will not be read.
The Bath Novel Award
Deadline: 31st may 2022
Entries are invited from: 1st December 2021 to 31st May 2022. 2022 Judge: Nelle Andrew. Prize: £3,000. Shortlist prize: Manuscript feedback and literary agent introductions. Longlist prize: Edit Your Novel the Professional Way course with Cornerstones Literary Consultancy and Professional Writing Academy. Submissions: First 5,000 words plus one page synopsis of novels for adults or young adults. Entry fee: £29 per novel with sponsored places available for writers on a low income. Eligibility: Open worldwide to unpublished, self-published and independently published writers.
Bridport Prize
Deadline: 31st May 2022
We are committed to discovering and championing new writers in poetry, short story, flash fiction and the novel. Our alumni read like a Who's Who of the literary world: Kate Atkinson MBE, Gail Honeyman and Kit de Waal. Judges have included Roger McGough, Monica Ali and Zoe Heller. Our patron is Fay Weldon. Trust us with your words and it really could be your name up here next year.
Bursaries & Grants
Arts and Disability Connect
Deadline: 16th May 2022
The Arts and Disability Connect scheme is designed to support artists with disabilities to be ambitious, to develop their practice and to connect with arts organisations and arts professionals in the Republic of Ireland. The awards available are: New Work (€15,000), Research and Development (€5,000), Mentoring (€3,000) and Training (€1,000).
You can find further information on each of these opportunities, and many more, over on our website.