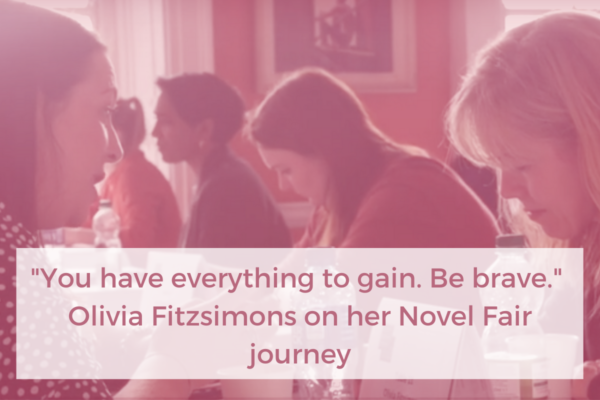 11 September, 2020
"You have everything to gain. Be brave." – Olivia Fitzsimons on her Novel Fair journey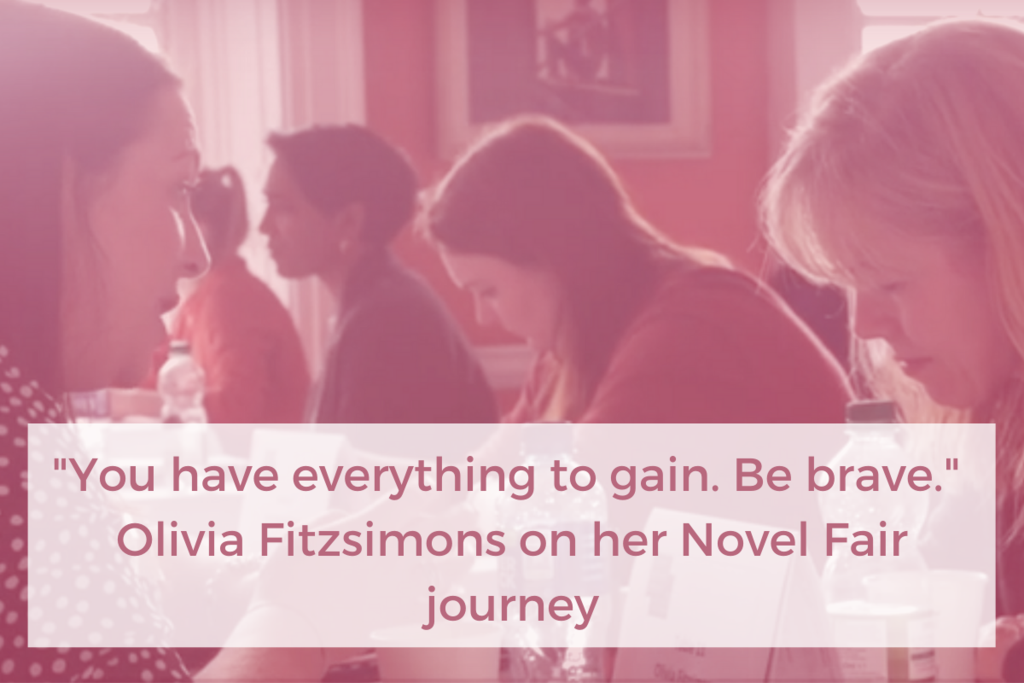 Olivia Fitzsimons is a northerner living in Greystones, County Wicklow. She entered Novel Fair 2020 with The Quiet Whispers Never Stop and was subsequently signed by Brian Langan's Storyline Agency. 
Hi Olivia, Could you tell us a bit about yourself?
I'm originally from Northern Ireland but now live in Wicklow. I worked in the film industry before taking time out to raise my kids. I've been writing fiction for three years and I wrote my first short story on my phone while my kids did junior athletics and sent it off to one free competition my friend saw in the paper. That was the Sunday Business Post/Penguin Short Story contest and my story was shortlisted. It didn't win but it started my writing journey. Nothing happened for a year afterwards. Then I got accepted onto the Stinging Fly Six Month Fiction Course, which was pivotal in helping me find my voice. My extraordinary writing group, Chekhov or Fuck Off, along with Louise Farr, and the participants from the Creative Writing Winter School at University of Limerick, are central to my progress as a writer. I have won and placed in many writing competitions and have a feature film in development with Hell's Kitchen Productions Ltd. 
What was your experience of entering Novel Fair 2020? 
I dashed into the Irish Writers Centre to hand in my novel with my two young sons in tow. They renamed it the Irish Biscuit Centre as they helped themselves to all the libations on offer and no one batted an eyelid while the boys munched and I took one last look over my application to ensure everything was correct. That night my father, who had been battling a long illness, fell into a coma and I was called home. He died two days later and never got to know about any of my success, but he knew I entered, and so attending the fair in February was a strangely emotional thing for me.
I got the call that I had been successful while I was on the way back from University of Limerick Creative Writing Winter School in Doolin. The line was very bad and I initially thought Betty was calling about renewing my membership fees. It was the best phone call to receive!
The Novel Fair team did a great job of prepping participants. On our prep day Kevin Curran was my group's judge and he gave considered and helpful feedback to everyone. He encouraged us to think about how to pitch our novels and it was a chance to meet the other finalists. Michelle Gallen gave a riveting talk about her experience the previous year which was very informative and funny. 
The day itself was intense. In some ways a blur. So many publishing professionals and so much talking about yourself and your novel. Everyone I met was generous, engaged and positive. You feel like you've run a marathon after! The camaraderie of the other Novel Fair winners was one of the best aspects of the fair and after we went for a debrief and a drink. We're still in touch and I love hearing about all the success the other Novel Fair 2020 Winners are having.
Could you tell us about your novel The Quiet Whispers Never Stop?
The Quiet Whispers Never Stop is a darkly lyrical, multi-narrated novel, set around a rural community in Northern Ireland and tells the story of a mother, Nuala, in 1982 and her daughter, Sam, in 1994, who both have an affair with the same man, Naoise, twelve years apart. Their relationships with him powerfully alter the trajectories of their lives and those around them, in ways none of them could have anticipated. 
How did you hear about the Novel Fair?
Niamh Boyce was my mentor with WORDS Ireland Mentee programme and, when I finally admitted to her, Sean O'Reilly and my Stinging Fly Six Month Fiction group that I was writing a novel she encouraged me to apply. I thought I was writing interconnected short stories set around a small town. Once I accepted it was a novel, I wrote the first draft pretty quickly. I spent a lot of Monday evenings in the Irish Writing Centre during the Stinging Fly course and I knew that the care and consideration they brought to everything they did must be magnified in the Novel Fair, and it was; Betty and her team looked after us brilliantly.
What was your experience of getting your novel picked up by Brian Langan's Storyline Agency?
I was in the very lucky position of having quite a lot of offers of representation, from agents who attended the Novel Fair and afterwards by agents in London who hadn't been there. An unexpected outcome but a very pleasant surprise! So, I talked to a lot of agents. I wasn't expecting to have a choice. Brian Langan pretty much came back straight away to offer me representation and crucially he got the book and what I was trying to do. He was so passionate about the work and I really liked his approach. We met and signed just before lockdown. He was very generous with his time and attention before I became his client and that has continued apace. He's very unflappable and his confidence in me has made me a better writer, especially given these uncertain times. 
How has Novel Fair impacted your writing career?
The Novel Fair felt like a watershed moment, that I had achieved something tangible and wouldn't feel quite as much of an eejit saying I'm a writer. It's such a strange business because we're all amateurs right up until we are professionals, right up until we bring our first books out. There's no one way to succeed in publishing, but the Novel Fair is a great place to start. I certainly didn't know any authors growing up. I'm from a rural working class background and I wasn't surrounded by the cultural capital that many people who work in the arts have, so imposter syndrome is something that won't ever go away, but the acceptance from Novel Fair definitely has helped me take my space. It's made me more confident in my writing and working with Brian Langan has seriously improved my craft. As an agent who's such a talented editor he's really pushing my writing and my novel will go out on submission soon. There's already interest from some publishers, so it's a very exciting time for me.
Other writing opportunities have come my way since the Novel Fair and I'm much more confident about taking them on. A feature screenplay and short film I've written have both been given development funding from MEDIA Europe and are being produced by Hell's Kitchen Ltd. In September I'll be reading at Bray Literary Festival and Wicklow Culture Night.
Apart from the obvious possibility of finding your agent and/or publisher and ultimately having your novel in the world, Novel Fair gives writers the benefit of being a Novel Fair Alumni. There's a really strong support network that I wasn't expecting and it makes you feel that you are part of a wider community who are willing you to succeed and are invested in your career. I love that the Novel Fair helps discover and nurture new voices, that the Novel Fair family welcomes you in and cheers you on. That sense of community around the Novel Fair is so special and invaluable. I'm excited to see what amazing writers are discovered this year, so please listen to that small unsure voice inside yourself that won't let go and submit. You have everything to gain. Be brave. I'm glad I took the chance. 
The deadline for Novel Fair 2021 is coming up on Friday 25 September 2020. Get a taste for the excitement of the day here.