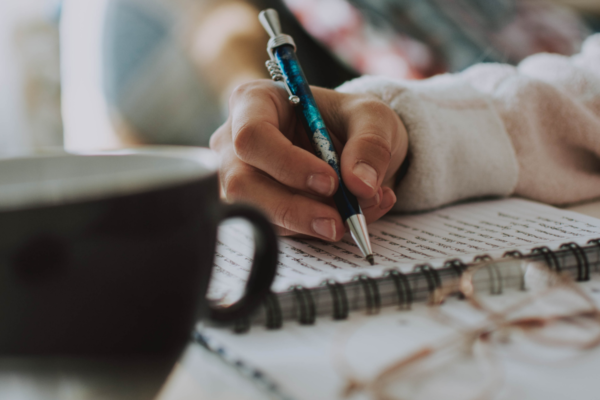 06 April, 2022
Opportunities & Competitions: April 2022
Each month we update our Competitions & Submissions page, along with our Bursaries & Funding, to ensure that we are connecting our writers with the best upcoming opportunities. Here are a few deadlines we wanted to highlight in April!
Competitions & Opportunities
Winter Papers
Deadline: Friday 8th April
We will be accept­ing sub­mis­sions dur­ing the period April 4th 2022 — April 8th 2022. Please note that we are not cur­rently accept­ing poetry submissions. Sub­mis­sion guid­ance for short sto­ries and non-​fiction pieces. Your piece must be pre­vi­ously unpublished. The max­i­mum word limit is 5,000 words. Please sub­mit only one piece of work. Please with­draw your piece if it is accepted elsewhere.
Michel Déon Non-Fiction Prize
Deadline : Friday 12th April
The 2022 Michel Déon non-fiction prize, will reward the best work of non-fiction in the English or Irish languages, by a single author, published since 1 April 2020. Eligible non-fiction categories: autobiography, biography, cultural studies, history, literary studies, philosophy, and travel. In selecting the winner, the judging panel will be looking for originality and quality writing that contributes to knowledge and/or public debate.
Stinging Fly: All New Writers Issue
Deadline: Sunday 15th April
In November this year, we will publish a special All New Writers issue, dedicated entirely to showcasing work by writers we have not published before. Our focus for this issue will be on writers who live on the island of Ireland and/or those who consider Ireland their home. Submissions for the issue will be open from Tuesday March 1st until Friday April 15th 2022.
Bursaries & Grants
Basic Income for the Arts
Opportunity Opens: Tuesday 12th April
The overarching objective of the scheme is to address the earnings instability that can be associated with the intermittent, periodic, and often project-based nature of work in the arts. The scheme will research the impact on artists and creative arts workers creative practice of providing the security of a basic income, thereby reducing income precarity. The Basic Income for the Arts pilot scheme will run over a 3-year period (2022 – 2025). Its intention is to research the impact a basic income would have on artists and creatives work patterns by providing the opportunity to focus on their practice, and to minimise the loss of skills from the arts as a result of the pandemic and to contribute to the sectors gradual regrowth post pandemic.
Next Generation Artist's Award
Deadline: Thursday 14th April
The purpose of the Next Generation artists award is to support a group of promising artists across all disciplines at an early but pivotal stage in their career. Recipients will receive €25,000 and will also take part in a collective week-long residential programme in spring 2023. Joint applications and interdisciplinary applications are welcomed. The selection panel will comprise, a non-voting Council Chair, two Council members, and a number of external panellists. This award is designed to support emerging artists to; buy time to develop their work and practice; support unique development needs to advance their own practice (this might be through engagement with a mentor, research, non-formal study and/or non-vocational training, collaborative partnerships, etc.). Applicants must detail the development need that would most advance his or her career at this time.
Arts and Disability Connect Scheme 
Deadline: Saturday 14th May
The Arts and Disability Connect scheme is designed to support artists with disabilities to be ambitious, to develop their practice and to connect with arts organisations and arts professionals in the Republic of Ireland. The awards available are: New Work (€15,000), Research and Development (€5,000), Mentoring (€3,000) and Training (€1,000). This year artists have two deadlines to choose from:
You can find further information on each of these opportunities, and many more, over on our website.