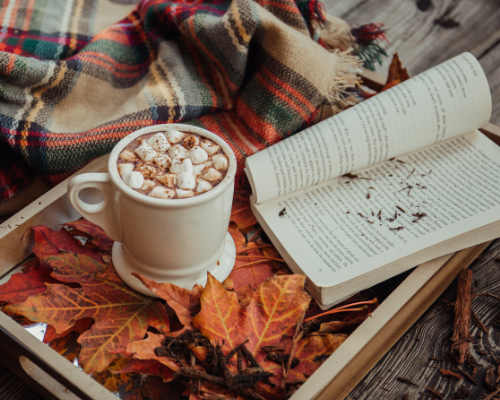 04 October, 2022
Opportunities & Competitions: October 2022
Each month we update our Competitions & Submissions page, along with our Bursaries & Funding, to ensure that we are connecting our writers with the best upcoming opportunities. Here are a few deadlines we wanted to highlight in October!
Competitions & Opportunities
The Honest Ulsterman
Deadline: 8th October 2022
We're calling for poetry (up to 3 poems), prose and critical writing, suggestions for interviews etc for our October 2022 issue. Prose can be up to 5000 words. We prefer submissions to be made in Word (or similar – not PDF) format. We'd also welcome video poetry. Video submissions should have a link to Youtube etc. Please put your name and short bio in the body of your submission email otherwise it may accidentally end up in the Spam folder. There is no fee for submitting. As we are a free online magazine we unfortunately cannot pay those who have successful submissions. Submissions can be sent to: hueditor@theverbal.co
Féilie Raifteirí Poetry Competition 2022
Deadline: 14th October 2022
Tá an comórtas oscailte do dhaoine fásta atá os cionn 18 mbliana d'aois. Is é téama an chomórtais i mbliana ná 'Idir Shúgradh agus Dáiríre' agus tá fáilte roimh dánta Gaeilge a bhaineann leis an téama sin. Ní mór do dhaoine a n-iontrála agus a bhfoirmeacha iontrálacha (Doiciméad Word nó PDF) a sheoladh chuig micheal@gaeilgelochariach.ie roimh 17.00 Dé hAoine 14 Deireadh Fómhair 2022. Fógrófar an gearrliosta don Ghradam ar an 19 Deireadh Fómhair. Fógrófar na buaiteoirí agus reáchtálfar maidin bhronnta na nGradam ar an 22 Deireadh Fómhair.
Rattle Mag: Tribute to Irish Poets
Deadline: 15th October 2022
Our Spring 2023 issue will feature a Tribute to Irish Poets. Poems may be written on any subject, in any style or length, but the poet must identify as Irish and have lived in Ireland for a significant portion of their life. Our intention is to highlight and connect with the contemporary poetry scene in Ireland. Translations from the Irish language are welcome, but all submissions should be in English.
Icarus Magazine
Deadline: 20th October 2022
Icarus vol. 73 no. 1 is currently accepting submissions! We publish the work of currently enrolled students (undergraduate or postgraduate) as well as staff and alumni. Written submissions of up to six pages of previously unpublished writing must be attached as word documents (if your work uses special formatting, feel free to attach a pdf as well —but not instead).
The Storms
Deadline: 23rd October 2022
The Storms, a printed journal, is looking for submissions of poetry, prose and visual art (including collage, painting & photography) for its 2nd issue. Our 2nd issue does not have a theme so let your creativity run free. If you were successfully selected for our inaugural issue, we ask you not to submit to issue 2 so we have as much diversity as possible throughout all our issues and enable our readers to discover as many voices and visions as possible.
Banshee Magazine
Deadline: 31st October 2022
Banshee welcomes submissions from both Irish and international writers of any background, including first-time writers. We welcome work from members of groups or communities typically under-represented within literature, whether or not the work addresses this.
Bursaries & Grants
Art 2023 – Participation Award
Deadline 13th October 2022
In response to the final phase of the Decade of Centenaries Programme 2012-2023, the Arts Council is working in partnership with the Department of Tourism, Culture, Arts, Gaeltacht, Sport and Media to support the creation of a national programme, Art 2023. This award is for professional artists and arts organisations to collaborate with communities across Ireland to create ambitious works of impact.
DLR Grant Scheme
Deadline: 25th October 2022
The aim of the Community Grants Scheme is to support the dlr Corporate Goal of
"Providing quality community, recreational, sporting and cultural opportunities for all who
live, work and visit the county". The availability of small-scale community grants seeks to address some of the difficulties local community groups face in accessing funding to match their own resources for local community projects/events.
You can find further information on each of these opportunities, and many more, over on our website.