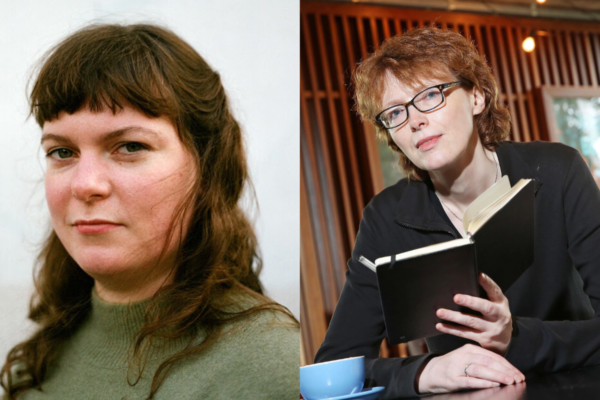 29 April, 2020
Rosemary Jenkinson and Emily S Cooper to join the IWC Writers in their Residence
We're delighted to announce that, with thanks to the Arts Council of Northern Ireland, we are now allocating funding to two additional writers for our Writer in their Residence scheme. Rosemary Jenkinson and Emily S Cooper will be joining Caelainn Hogan, Sarah Maria Griffin, Gerard Beirne and Cat Hogan in receiving financial support to develop an existing work in progress. 
You can keep up with these writers as they document the experience of creating art during a pandemic through short videos and social media posts using the hashtag #WritersInTheirResidence. 
Rosemary Jenkinson is a playwright and short story writer from Belfast. She was Artist-in-Residence at the Lyric Theatre and received a Major Individual Artist Award from the Arts Council of Northern Ireland in 2019. Catholic Boy was shortlisted for the EU Prize for Literature and her latest collection is Lifestyle Choice 10mg (Doire Press).
Emily S Cooper has been published by the Stinging Fly, Banshee, Poetry Ireland Review and others. In 2019 she was granted the Next Generation Award by the Arts Council of Ireland. She is writing a book on solitude and her debut pamphlet comes out this year with Makina Books.
The Irish Writers Centre is Ireland's national resource centre for Irish writers and Irish writing. Have a look through our website at some of the opportunities and writing courses we have on offer.