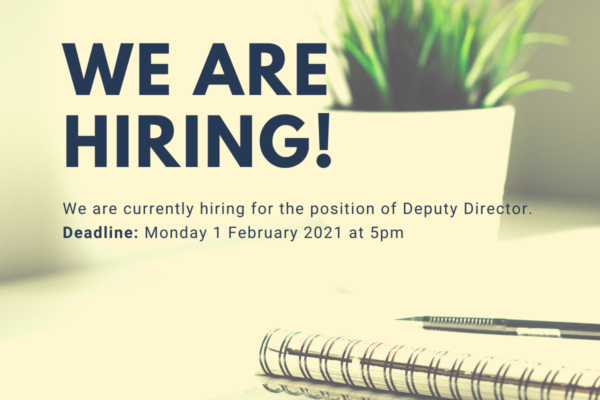 08 January, 2021
We are looking for a Deputy Director of the Irish Writers Centre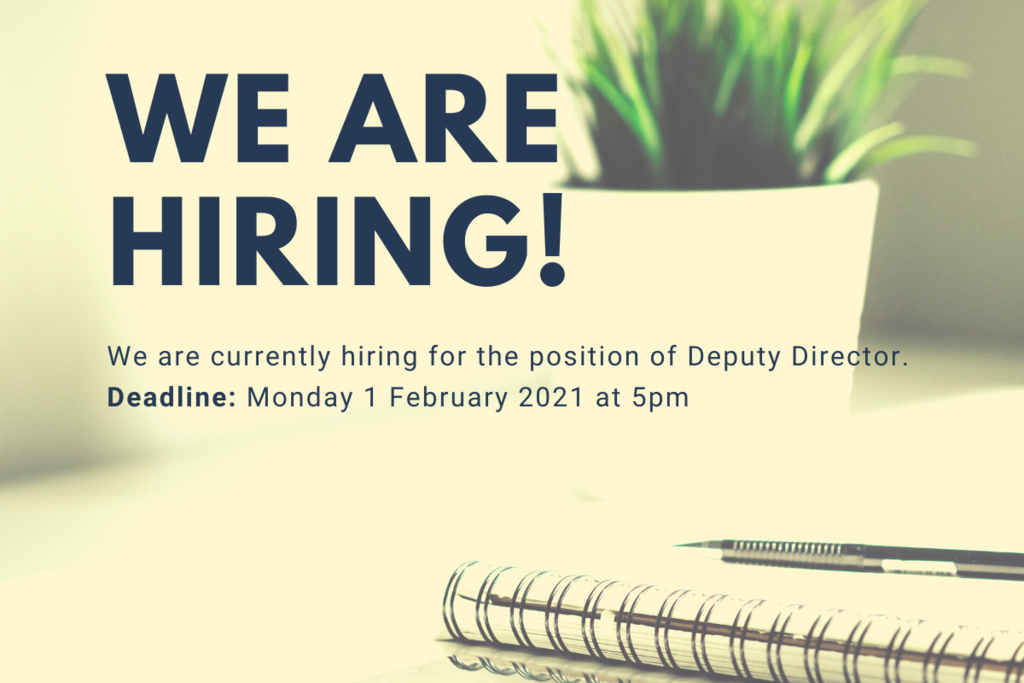 ABOUT THE ROLE 
JOB TITLE:  Deputy Director
REPORTING TO: CEO/Director
CONTRACT: Full time, permanent for one year, subject to renewal, with six month probation period.
SALARY:   €40K p.a.
LOCATION:  Dublin (ordinarily) Online during Covid-19 restrictions.
Please note the post-holder will need to be Dublin-based to carry out the duties of this position. 
PURPOSE OF ROLE:
In this new senior-level managerial role, reporting to the CEO/Director, the post holder will have responsibility for the overall management of the IWC's operations and its resources and finances, its premises and management of the team in Parnell Square. The Deputy Director will support the CEO/Director in the day to day running of the IWC, overseeing the staff team, business development planning, and operational oversight of the organisation. 
The Deputy Director will act as line manager to a small but dedicated team focused on delivery of the strategic plan 2022-2026. The role of Deputy Director will be key to supporting the Director at senior level as the IWC transitions to this new strategic planning period shaped by a radically changed operating climate. As this is a newly created role, the Deputy Director will be encouraged to contribute to the ongoing development of the IWC, the new strategic framework and will coordinate and contribute to all full-team planning meetings during the year.
The role will involve maintaining current sources of funding to service the regular programmes as well as assisting the CEO/Director in finding new opportunities for both funding and new programming, within the existing framework. The Deputy Director will maintain relationships with principal funding/stakeholders in the literature community both national and internationally, notably both Arts Councils in Ireland, Dublin City Council. Foras na Gaeilge and others.
WHO WE ARE LOOKING FOR:
The successful candidate will have excellent organisational acumen and administrative skills and preferably will have experience working in artistic and community settings, for arts organisations, venues or festivals. You will have excellent communication, writing and IT skills, and an outstanding command of English. You will have at least five years' experience of working in the arts or wider cultural and heritage sector. You will bring experience of leading, managing, motivating and supporting a staff team. You will have experience in complete project and funding cycles, including grant-writing, budget management and project management. A knowledge and understanding of the arts infrastructure within which the IWC operates is vital. Demonstrable knowledge of governance, compliance and health and safety for a non-profit and/or venue management is desirable. 
N.B: Applicants must read the full job advertisement prior to application: full details can be found here
Applications, by email only, should be submitted to the attention of Valerie Bistany CEO/Director at director@writerscentre.ie with Application for Deputy Director in the subject line.  It is essential that both of the above stated documents are collated into a single word or pdf attachment to be eligible.
Deadline for applications is on Monday 1 February 2021 at 5pm. (Late applications not accepted.)
The Irish Writers Centre is registered with the Charities Regulatory Authority in the Republic of Ireland. Our Charity Registration number is CHY 19738. Our registered address is: Irish Writers Centre, 19 Parnell Square, Dublin 1, D01 E102.