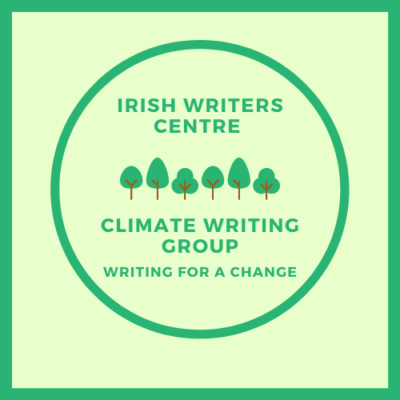 Irish Writers Centre Climate Writing Group: Writing for a Change. Session One 2022
Info
Date:
April 27, 2022
Time:
7 pm to 8.30 pm
Location:
Online
Price:
Free
Please join us for the first session of 2022 of the Irish Writers Centre Climate Writing Group: Writing for a Change. There is no fee for attending these sessions, they are a gift to all writers to take away and use in their work.
Register here
Writing for a Change is a series of information and writing sessions for a disparate group of writers.
The overall theme is awareness of the planet and encouraging writers to promote positive climate solutions in their work.
Six sessions of 2 hours' duration will take place throughout 2022 and will be open to writers of every genre, not just those who write about climate change.

---
Lynn Buckle is a Deaf/hard-of-hearing author, artist, activist, and tutor. Her novel What Willow Says, published by époque press, won the international Barbellion Prize for ill and disabled authors in 2022. It is a celebration of deafness, nature, and the language of trees. Other work includes her debut novel The Groundsmen, several anthologies, and literary articles for The Irish Times and Books Ireland Magazine. She is the recipient of many literary awards, most recently as Ireland's representative as a UNESCO City of Literature Writer in Residence 2021 at the UK National Centre for Writing. She is the judge of several writing competitions and founder of the IWC Climate Writers' Group – part of the world-wide climate writers' movement, working for a positive future, affecting change through fiction.
Twitter @Lynn_Buckle
Insta     @lynnbuckle1
Web     https://lynnbuckle.wordpress.com/about/
Jessie Greengrass' second novel, The High House published by Swift Press in 2021, was shortlisted for the Costa Novel Award. The author spent her childhood in London and Devon. She studied philosophy in Cambridge and London and now lives in Berwick-upon-Tweed with her partner and children. Her collection of short stories, An Account of the Decline of the Great Auk, According to One Who Saw It, won the Edge Hill Prize 2016 and a Somerset Maugham Award. Her critically acclaimed debut novel, Sight, was shortlisted for the Women's Prize for Fiction 2018.
Dr Fiona Gell has been a marine scientist for over twenty years, working on the Isle of Man in conservation and climate policy. Much of her work has focused on Marine Protected Areas and their role in protecting the marine environment and potential for fisheries management. She writes for The Guardian and her forthcoming book Spring Tides, is to be published by Orion.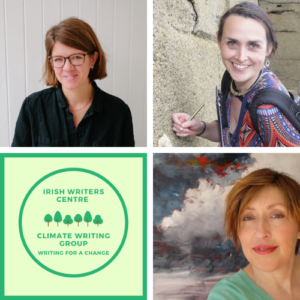 ---
The Irish Writers Centre Climate Writing Group: Writing for a Change is funded by the Dublin UNESCO City of Literature Small Grants Scheme 2022, supported by Dublin City Council.
---