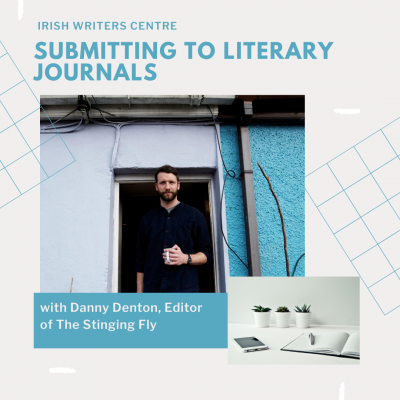 Submitting to Literary Journals with Danny Denton
Info
Date:
August 20, 2020
Starts: Thurs 20 August 2020
Time: 3pm  (Irish Standard Time, GMT+1)
Register in advance for this webinar here.
We have another exciting information session coming up this month. The Stinging Fly Editor Danny Denton will be taking audiences through the dos and don'ts of Submitting to Literary Journals. For writers looking to get their work out into the world, submitting to a literary journal or magazine is a great place to start. This webinar will give you an Editor's perspective.
Danny Denton is a writer from Cork. His first novel, The Earlie King & The Kid In Yellow, was published by Granta Books in 2018. He is the editor of The Stinging Fly magazine, and writer-in-residence at University College Cork.
Become an Irish Writers Centre member for priority registration for all webinars, along with exclusive access to all recorded sessions.