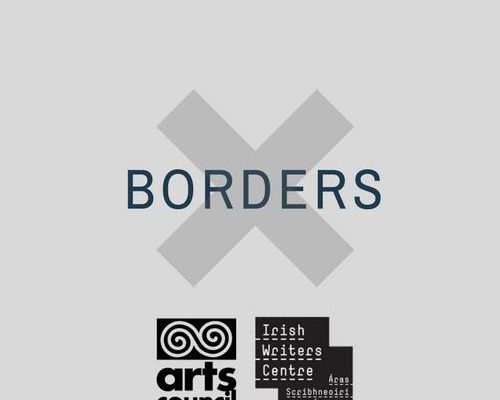 19 April, 2017
XBorders Participants Announced
XBorders is an exciting new cross-border project bringing emerging writers together to explore and write about borders through fiction or non-fiction.  As part of the Irish Writers Centre's Northern Irish programme, one of the goals of this project is to bring together writers from North and South Ireland to workshop on the theme of borders in both a national and international context.
This process will be facilitated through seminars and workshops with artists, academics and professionals in the field. Ways of seeing and thinking of borders and their potential for art, and in this instance writing, will be explored. On completion of this research period the writers will attend a workshop on the editing process with a view to preparing their work for online publication on the IWC website.  
The participants of XBorders have been selected. 
Fiona O'Rourke
Freya McClements
Donal O'Hagan
 Özgecan Kesici
Rachel Andrews
Martin Tyrrell
Charleen Hurtubise
Csilla Toldy
Reggie Chamberlain-King
Michelle Gallen
Margo Gorman
Tamara O'Connell
Mari Maxwell
Sean Mackel
Barbara Lovric
Pádraig Ó Meiscill
Nandi Jola
Marie Gethins 
Over the next four months the participants will be working with border experts Declan Long, Mark Maguire and Eileen Murphy as well as editor Patsy Horton of Blackstaff Press and facilitator Maria McManus. 
 The seminars will be open to the public and can be booked here.