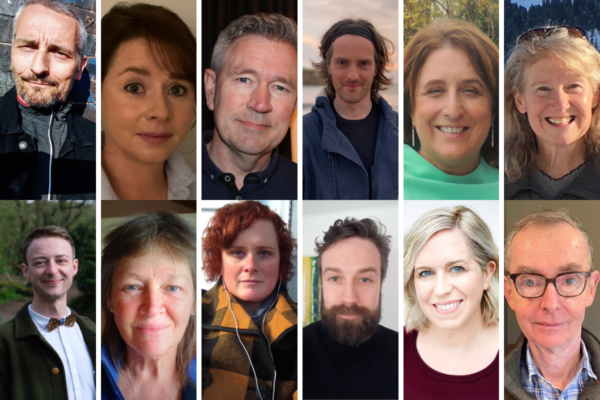 16 December, 2021
12 Emerging Writers Selected as the Winners of Novel Fair 2022
The Irish Writers Centre is delighted to announce that twelve emerging writers have been selected from almost 400 entrants to take part in Novel Fair 2022 on Friday 11th and Saturday 12th February 2022.
This marks the 10 year anniversary of Novel Fair, an initiative which allows unpublished writers the opportunity to break through to the UK & Irish publishing world. Our 12 Novel Fair  winners will pitch their work to top publishers and agents in a series of one-to-one meetings. In 2022, the Irish Writers Centre is planning on running a hybrid version of the Fair, taking place both online and in person thus allowing publishers, agents and finalists to participate from around the globe.
The Novel Fair 2022 winners are;
Rachel Blackmore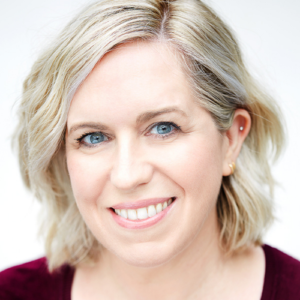 Rachel Blackmore studied Renaissance history before becoming a speechwriter. She now writes historical fiction, using the language of the past to explore modern themes. Her work has been published in Harper's Bazaar and the Historical Writers' Association Short Story Anthology. Rachel also co-hosts the London Writers' Salon historical fiction group.
Conor Duggan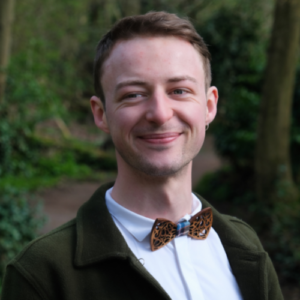 Conor Duggan is a former exploration geologist who has put down the geo-pick and picked up the pen. He is a previous recipient of the Marian Keyes Young Writer Award, and a previous IWC Young Writer Delegate. He recently finished his studies at the University of East Anglia, from which he is still recovering. Currently, he works at the Covid Park and Ride Test Centre in Norwich. 
Brian Kelly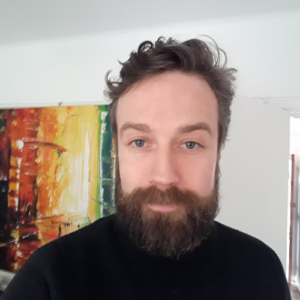 Brian Kelly has published short stories with Penned in the Margins and The Liar's League, London. In 2018 he was a finalist in Penguin's WriteNow competition. He runs a monthly spoken word night Club Verbal Discharge, which publishes an annual anthology with The Insurgent Press. In 2020 he graduated with an MA in Creative Writing from City, University and was shortlisted for the end of year prize. Born in Dublin, Brian now lives in London with his daughter and partner where he works as an English teacher. 
Brian Kirk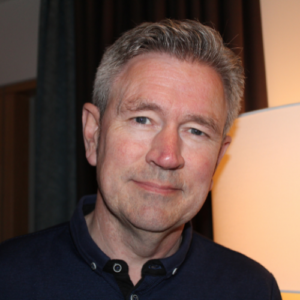 Brian Kirk is a poet and writer from Clondalkin in Dublin. He has published a poetry collection After The Fall (Salmon Poetry, 2017) and a short fiction chapbook It's Not Me, It's You (Southword Editions, 2019). His poem "Birthday" won Listowel Writers Week Poem of the Year at the An Post Irish Book Awards 2018. He blogs at www.briankirkwriter.com. 
Alison Langley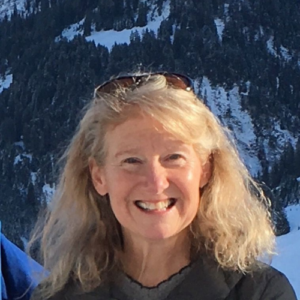 Alison Langley is a freelance journalist living in Switzerland. Her work has appeared in the New York Times, The Financial Times, The Guardian, Deutsche Welle and Columbia Journalism Review. She was a stringer in Budapest for The Wall Street Journal Europe from 1990-1994, when this novel takes place. Ilona is her first work of fiction. When she's not writing, Alison spends her time outdoors. This year she organized a mushroom festival in her valley where she lives with her husband and dog. 
Orla Mackey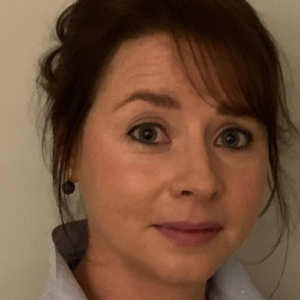 Orla Mackey is a Primary School Teacher who grew up in rural North Kilkenny. Her writing is a reflection of the rhythms of the Irish countryside – the beginnings, the endings and the stories in between.
Peter Murphy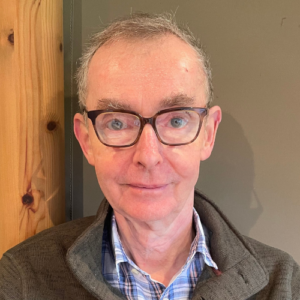 Peter Murphy, a retired doctor and aspiring novelist, says that the story has been gently marinating in his brain for some years. Having completed three drafts of a manuscript written as literary fiction he hopes that his novel, like a salmon poached in a fish kettle, is cooked just well enough to be enjoyed by hungry readers. 
Mike Murray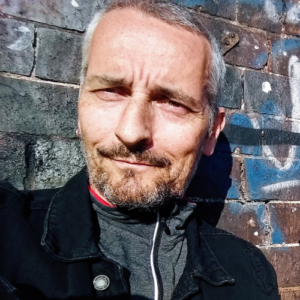 Mike Murray was London born, to Irish immigrant parents and raised between London and County Wexford.  A career spent working in the fields of drug and alcohol addiction, offending, mental health and with the homeless. Stories and poetry here and there. Now lucky enough to be living in North Devon. 
Hesse Phillips
Hesse Phillips is a graduate of Grub Street Boston's intensive Novel Incubator program, and holds a PhD in Drama from Tufts University, specializing in Elizabethan theatre. Her fiction has appeared in The Bridport Review and Embark: A Literary Journal for Novelists. Originally from a small town in Pennsylvania, Hesse now lives in Madrid, Spain with her wife.
James Richards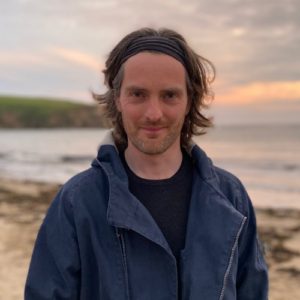 James Richards is a freelance journalist and writer. His poems have appeared in magazines including PN Review and The North, and his opera Gutter Press was performed at London's Tête-à-Tête festival. In 2020, James was awarded an Arts Council Developing Your Creative Practice grant for work in fiction. Hope Cove is his first novel.
Phyllida Taylor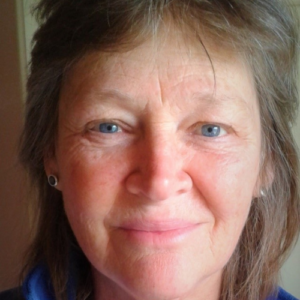 Phyllida Taylor  MA, BSc. MII Advanced Mediator, Mediator, Horsewoman, Entrepreneur, Community worker and Writer. South African born (naturalised Irish), mother of seven and grandmother of twelve. She lives to enjoy her children and grandchildren and to look after her garden, write stories and ride my horse. Her life is a journey of insights, creativity and discovery which I am striving to understand better. 
Linda Walsh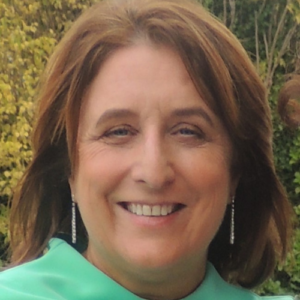 Linda Walsh lives in the Dublin mountains with her family and a dog called Maisie. She writes short stories and flash fiction and has had work published in Cabinet of Heed and Flashback Fiction amongst others.  Her passion for writing began in a workshop in the Irish Writers Centre and she is thrilled to be selected for Novel Fair 2022.
The winning manuscripts span genres and forms, from comedy-fantasy to historical fiction, with stories ranging from 17th century Rome to 1960s Chelsea, reflecting the wide breadth of literary potential both in Ireland and across the globe.
Runners-Up and Highly Commended
There were also 12 runners-up who are; Suzanne Carver, William Foley,  Emer Hoare, Robin Kelly, Helen Lahert, Audrey Mac Cready, John McCullough, Gary McKeever, Catherine O'Brien, John O'Donnell, Aoife Sheehan and Cassie Smith-Christmas.
The 12 highly commended writers are;
Anita Bonesteel, Martina Mullen, Judith Greene, Eileen O'Donoghue, Paddy McKenna, Carl Kinsella, Linda Malone, Martin Gilbert, Colm O'Shea, Billy Craven, Fionn Murray, and Michelle Walshe.
The Judging Process
 The Novel Fair 2022 winners and runners-up were selected  by judges Cauvery Madhaven (The Tainted), Gavin Corbett (Innocence, This Is the Way, Green Glowing Skull) and Neil Hegarty (The Jewel, Inch Levels). Reflecting on this year's submissions Neil Hegarty said;
 "I was delighted and much impressed by the extraordinary quality of the writing in this year's Novel Fair, across a range of genres – a cheering reminder of the wealth and diversity of literary talent and creativity just waiting to be discovered. Warmest congratulations to everyone who entered."
This message of congratulations was also reflected by Cauvery Madhaven;
"As a judge, I'm in absolute awe of the winning submissions. The 2022 list of creative talent is so deep and wide, alive and kicking – just waiting to be read."
And Gavin Corbett, who added;
"It was such a pleasure being a judge for the Novel Fair. I read so many exciting manuscripts, and in many cases I found myself at the 10,000-word mark wishing I could read on and on. I'm sure I'll get the chance to do this when these manuscripts become books."
 Over the past decade, Novel Fair has resulted in countless successful publishing deals, including Michelle Gallen's Big Girl, Small Town, Caitríona Lally's debut Eggshells, Words to Shape my Name by Laura McKenna, Guard Your Heart by Sue Divin and many more.
Read more about the Novel Fair 2021 Judges