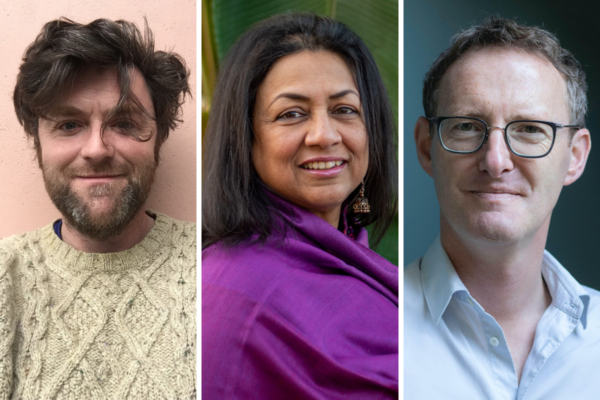 14 September, 2021
Gavin Corbett, Cauvery Madhavan and Neil Hegarty Announced as the Novel Fair 2022 Judges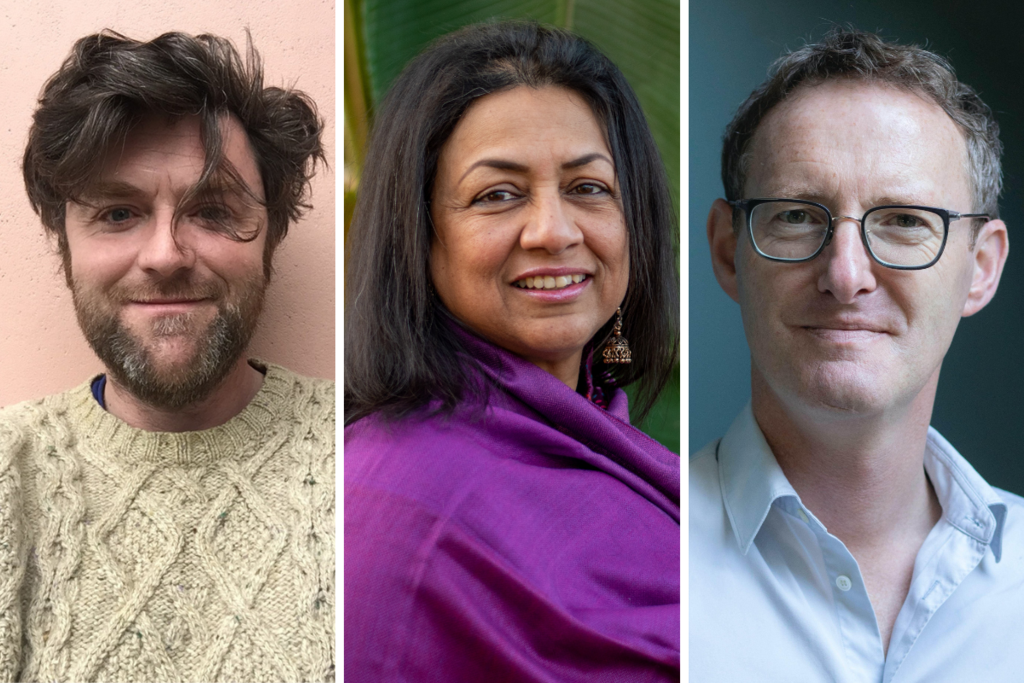 Gavin Corbett, Cauvery Madhavan and Neil Hegarty Announced as the Novel Fair 2022 Judges
We are delighted to announce the judges of Novel Fair 2022. Gavin Corbett, Cauvery Madhavan and Neil Hegarty are set to judge the international writing competition this year. Novel Fair offers unpublished writers the chance to pitch their manuscripts directly to top publishers and agents from across Ireland and the UK. The Novel Fair judges will sift through entries from all over the world to select 12 finalists to take part in what has been described as a 'Dragon's Den for writers'.
Each of the Novel Fair judges will bring a wealth of experience in the literary world to the Fair. Gavin Corbett is the author of three novels: Innocence (2003), This Is the Way (2013) and Green Glowing Skull (2015). This Is the Way was named 2013 Kerry Group Irish Novel of the Year. He has been Arts Council writer-in-residence at both Trinity College and UCD. He lives in Dublin.
Award winning writer Cauvery Madhavan was born in India and
moved to Ireland thirty four years ago. Her latest novel, The Tainted, published to wide critical acclaim, was picked as An Post Book Awards' Top Summer Reads in 2020. In the same year, it was also awarded the runner-up prize in SAHR Prize for Military Fiction and listed by The Times, UK, in their list of top 40 Historical Fiction novels. She lives with her husband and three children in County Kildare and is working on her fourth novel.
Neil Hegarty grew up in Derry. His novels include The Jewel, published in 2019; and Inch Levels, which was shortlisted for the Kerry Group Novel of the Year award in 2017. His essays and short fiction have appeared in the Dublin Review, Stinging Fly, Tangerine and elsewhere; and he is a regular literary reviewer for the Irish Times and Dublin Review of Books.
Over the past few years a range of publishers and agents have attended the Fair including Penguin Random House Ireland, Hachette Ireland, Transworld Ireland, Curtis Brown, New Island Books, O'Brien Press/Brandon, Lilliput Press, Tramp Press, The Book Bureau, John Murray, Tinder Press, Marianne Gunn O'Connor Literary Agency, Jonathan Williams Literary Agency, Lisa Richards Agency, Feldstein Agency and Author Rights Agency as well as New York based agent Regal Hoffmann & Associates.
There have been a huge number of success stories since the Novel Fair has been established, There have been a huge number of success stories since the Novel Fair has been established, including; Guard Your Heart by Sue Divin (MacMillan Children's Books), Words to Shape My Name by Laura McKenna (New Island), Big Girl, Small Town by Michelle Gallen (John Murray), Janet E. Cameron's novel Cinnamon Toast (Hachette), Niamh Boyce's novel The Herbalist (Penguin Ireland) which was longlisted for IMPAC 2015, Beatsploitation by Kevin Curran (Liberties Press), Here In No Place by Alan Timmons' (New Island), The Reluctant Cannibal by Ian Flitcroft (Legend Press), Daniel Seery's novel A Model Partner (Liberties Press), Susan Lanigan's White Feathers (Brandon Press), Andrea Carter's novel Death at Whitewater Church (Constable & Robinson), Swimming on Dry Land by Helen Blackhurst (Seren), Eat the Moon by Breda Joy (Poolbeg Press), The Middle Place by Kealan Ryan (Mercier Press), OONA by Alice Lyons (Lilliput Press) and Eggshells (Libertisies Press) by Rooney Prize winner Caitriona Lally, whose long-awaited second novel Wunderland is hitting the shelves this week.
There is just over two weeks to submit to Novel Fair 2022, with the deadline closing on Thursday 30 September 2021.