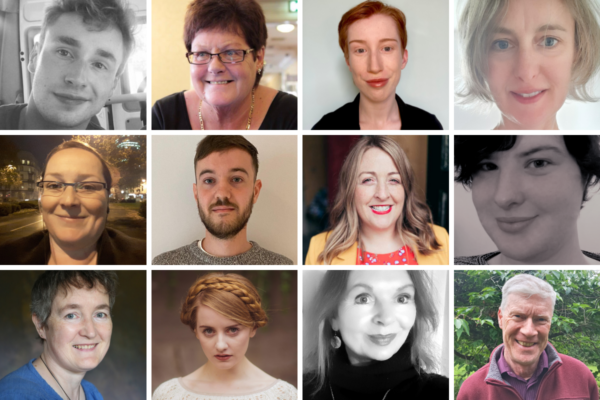 04 July, 2022
12 Irish Language Writers Awarded IWC Course Bursaries
We are delighted to announce the awardees of our Course Bursaries for Irish Language Writers, funded by Foras na Gaeilge. These bursaries enable writers to develop their skills through funded places at Irish Writers Centre creative writing courses, and open up access to course entry by subsidising costs to individuals who may not otherwise be able to take a course. The 12 awardees are Joanne McCarthy, HK Ní Shioradáin, Máire Burns, Pádraig Ó Cuinneagáin, Caitríona Lane, Dervla O'Keeffe, Annemarie Nugent, Niamh Nic Aodha Bhuí, Brian Ó Tiomáin, Declan Jones, Hilary Bowen-Walsh and Ruth Nic Giolla Iasachta.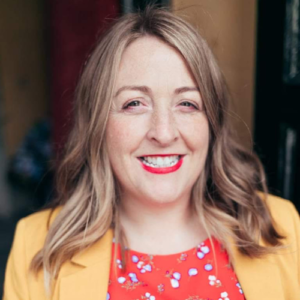 Joanne McCarthy
File dátheangach í Joanne McCarthy. Her work is published in Poetry Ireland Review, New Irish Writing, The Stinging Fly, Comhar, Splonk, Aneas, The Honest Ulsterman, The Ireland Chair of Poetry Anthology and more. She is co-editor of the literary journal The Waxed Lemon.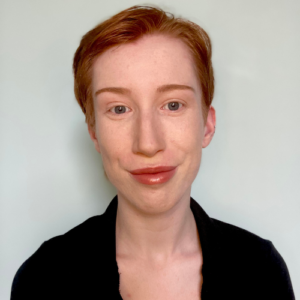 HK Ní Shioradáin
Is file aiteach uathach dátheangach iad HK Ní Shioradáin as Baile Átha Cliath. Bhí siad mar chuid de Poetry Ireland's Introductions | Céadlínte Éigse Éireann agus Gradam Mháire Mac an tSaoi i mbliana. Tá rath bainte amach acu i gcomórtais agus tá a gcuid filíochta foilsithe go dátheangach. Is minic a phléann a gcuid filíochta an aiteachas, greann, agus míchumas. Is annamh a phléann siad crainn.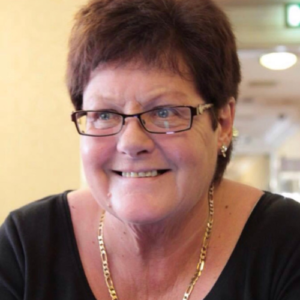 Máire Burns
My name is Máire Burns. I was born and reared on the Falls Road in Belfast and spent my working life teaching Irish in Downpatrick, Co Down. I have lived in Downpatrick for over 40 years. I write in Irish, mainly poetry and short stories. I have had some of my work published, the most recent being a short story in the collection Bláth na dTulach, edited by Eoghan Mac Giolla Bhríde and Réaltán Ní Leannáin.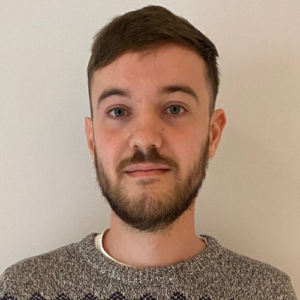 Pádraig Ó Cuinneagáin
Tá Pádraig Ó Cuinneagáin ag cur faoi i mBré, Co. Chill Mhantáin. Is spéis leis scríobh ar théamaí a bhaineann le cúrsaí aiteacha agus meabhairshláinte ach go háirithe. Go dtí seo tá a shaothair le feiceáil i bPoblachd Nam Bárd, Feasta agus ar an tsraith raidió Teachtaireachtaí ar Raidió na Life. D'éirigh leis an liosta fada a bhaint amach i gComórtas Físín 2021.
Pádraig Ó Cuinneagáin is living in Bray, Co. Wicklow. He is particularly interested in exploring mental health and queer themes in his writing. To date his work has appeared in The Poets' Republic, Feasta and on the radio series Teachtaireachtaí on Raidió na Life. His screenplay was longlisted for Comórtas Físin 2021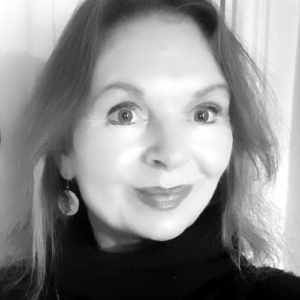 Caitríona Lane
Is scríbhneoir / file dátheangach í Caitíona. Tógadh í i mBaile Átha Cliath áit ar mhúin sí Gaeilge. Conaíonn sí i gConamara agus spreagann an dúlra iargulta í chun dul i mbun pinn. Roghnaigh Éigse Éireann í mar fhile nua le bheith páirteach sa tsraith Céadlínte 2022 agus mar chuid den roghnú seo léirigh Caitríona a dánta ó bhéal ag ILFDublin. Tá gearrliosta de chuid An t-Oireachtas agus fadliosta de chuid Cúirt, Féile Idirnáisiúnta Litríochta bainte amach aici. Bhuaigh sí comórtas filíochta de chuid Féile Liteartha Cionn tSáile 2020. Tá saothar dá cuid foilsithe ag Feasta, The Echo agus Galway Advertiser.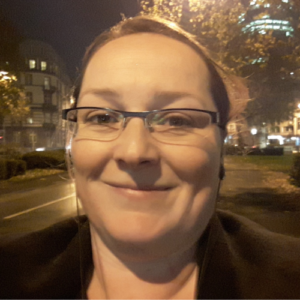 Dervla O'Keeffe
Dervla O'Keeffe writes in both Irish and English and is working on finishing her first novel. She has always been intrigued by words and spent six years researching how computers can approximate the meaning of words while studying for her PhD in Computational Linguistics. Dervla is currently completing a year-long workshop in fiction at the CityLit in London.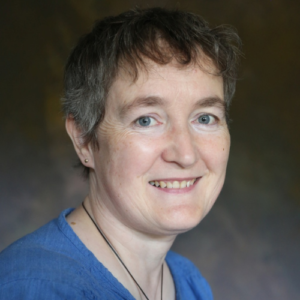 Annemarie Nugent
Is scríbhneoir, eagarthóir, aistritheoir, teagascóir, agus leabharlannaí mé. Táim tar éis úrscéal do
dhéagóirí a chríochnú le déanaí agus táim ag obair go dian ar an dara dréacht. Scríobhaim
gearrscéalta agus splancscéalta freisin. Lá éigin, ba mhaith liom dráma a scríobh. Uaireanta bím ag
plé le téamaí éiceolaíocha, chomh maith le téamaí draíochta. Scríobhaim faoi dhaoine a bhfuil
uathachas orthu uaireanta. Tá téamaí LADTA+ i gcúpla scéal de mo chuid. Is ball mé de dhá ghrúpa
scríbhneoireachta Gaeilge. Táim díreach críochnaithe ar Scéim Meantóireachta Fhoras na Gaeilge,
agus bhain mé an-tairbhe as mo mheantóir iontach, an t-údar Réaltán Ní Leannáin.
Annemarie Nugent is a writer, editor, translator, teacher and librarian. She has just finished a novel for teens and is
working hard on the second draft. She writes short stories as well, and hope to tackle a drama some day.
She works with a number of themes, including ecology and magic. She sometimes write about autistic
people and there are LGBTQ+ themes in some of my work. Annemarie is a member of two Irish language
writing groups. She has just completed a year on Foras na Gaeilge's Scéim Meantóireachta.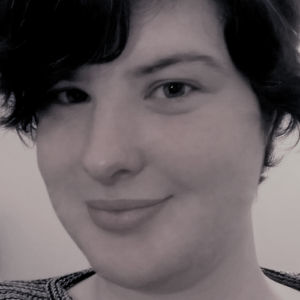 Niamh Nic Aodha Bhuí
The monsters under Niamh's bed reside inside piles of notebooks. Vignettes, scripts, essays, concepts for various media, even poetry and spells. Her style is vivid, descriptive, dynamic in tempo and leans towards action. A relentless dreamer, her night visions – disproportionately comprising nightmares – frequently fuel her writing. She is no stranger to the shadow side of human nature, something that imbues many of her characters. She skilfully confronts the monsters while navigating dark places. In this way, her writing brings light to the true sense of meaning and connection found in the tender strength of shared experience.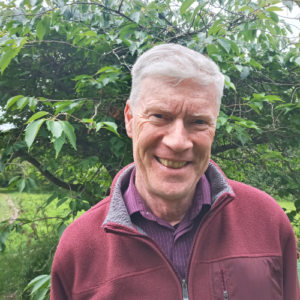 Brian Ó Tiomáin 
Brian Ó Tiomáin is a Writer/ Director based in Dublin who works in Irish and English. He has won twelve Oireachtas awards for plays, prose and screenplays written in Irish and ten BAI commissions for radio documentaries / plays. He has also written and directed short films and documentaries for television. He has an interest in sean-nós and traditional singing.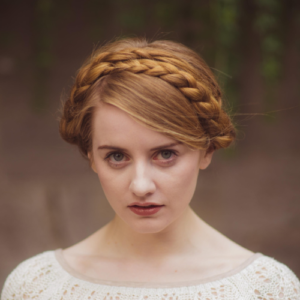 Hilary Bowen-Walsh
Hilary is an actor, writer and director working for stage, screen and radio. Theatre credits include Me, Mollser for the Abbey Theatre, Sruth na Teanga for Branar, The Travels of Jonathan Swift (Best Ensemble Irish Times Theatre Awards 2020) with Blue Raincoat, and Amazing Grace for Mumbro Top. Screen credits include Bonsoir Luna, which premiered at the Cannes Film Festival, The Betrayal with Driftwood Doll films, The Writer with Cantillon Films, Jack Taylor for Telegael and Resistance for RTÉ.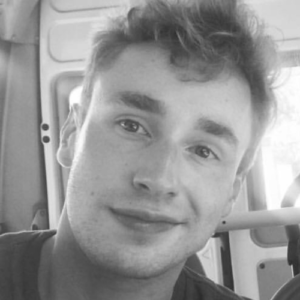 Declan Jones 
Declan Jones is a Galway native who began writing in college. To date, he has written and staged two of his stage plays An Imagined Paris (2012) and Veronica Broderick (2015) with NUI Galway's drama society. He has written three books: Quadrangle, Azzurro in the Sky and Beneath the Coloured Lines, all currently unpublished. He is now working on developing a screenplay in Irish and is very grateful to the Irish Writers Centre for their support.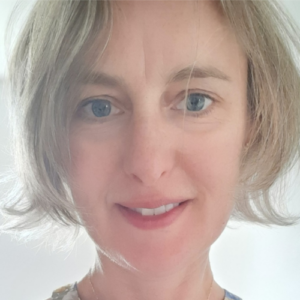 Ruth Nic Giolla Iasachta
Ruth Nic Giolla Iasachta is based in Meath, after several years living in France and New Zealand. During the lockdown, she participated in online writing workshops with Glór na nOileán, Pobal Rua and Meath County Libraries. She has read at Flash Fiction in the Orchard and Oíche an Chultúir. She is fascinated by languages, travel and translation. Ruth has experience in writing for screen (co-writer on short film Tango and film documentary Muide Éire) and stage (Brú). She is currently experimenting with prose poetry and mystery under Foras na Gaeilge's Scéim Meantóireachta and working on children's fiction with Laureate na nÓg.
Have a look at our opportunities page to keep up with the latest bursaries, residencies and awards.