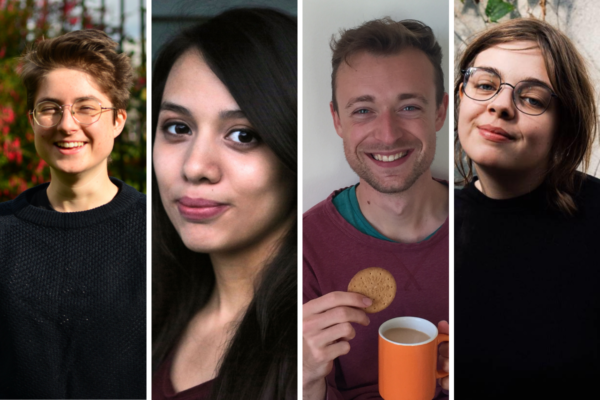 14 October, 2020
Announcing our 2020 IWC/DBF Young Writer Delegates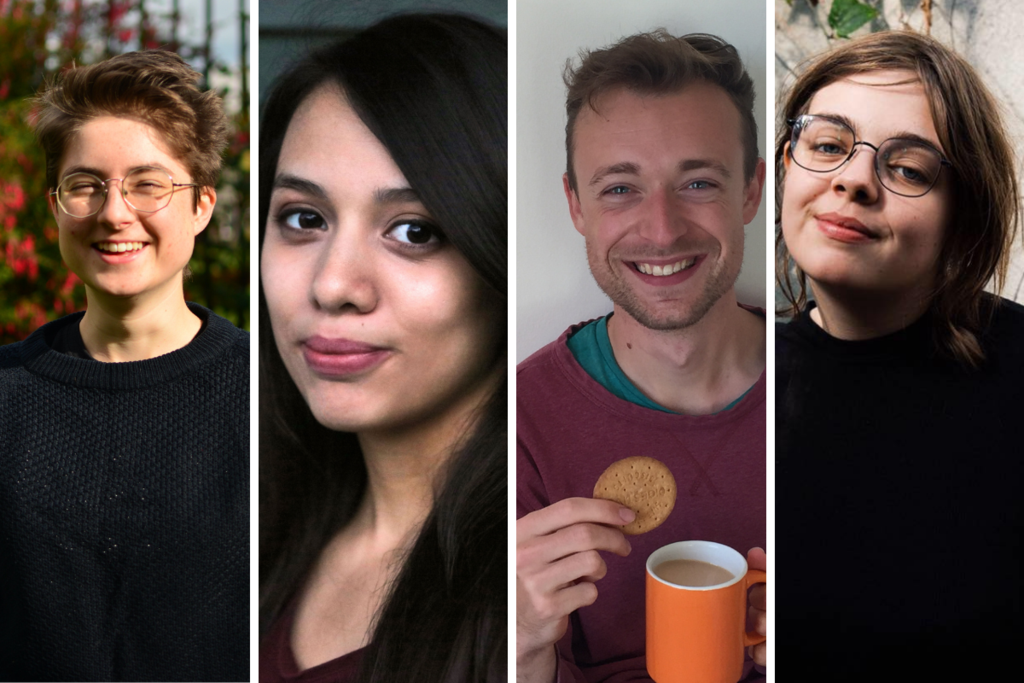 We're delighted to announce that the 2020 IWC/DBF Young Writer Delegates are Sophie Furlong Tighe, Conor Fallon, Sarah Little, and Seirce Mhac Conghail.
Now in its third year, the IWC Young Writer Delegates Programme gives young writers an opportunity to immerse themselves in an (online) literature festival and to contribute to it as active participants. We're excited to announce that this year's Dublin Book Festival Delegates will receive mentorship from acclaimed author Louise O'Neill! 
You can keep up with the Young Writer Delegates on their Instagram page, and through the Irish Writers Centre and ILFD social media channels.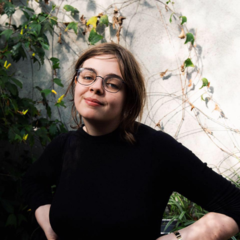 Sophie Furlong Tighe
is a poet and theatre student based in Dublin. They are the Editor of Icarus Magazine. Their poetry has been featured at the DU Players Resilience Festival, in Sonder Magazine, Variant Lit, and This Is Not Where I Belong* among others. Their debut zine, LIGHTWEIGHT, was self-published in September 2020.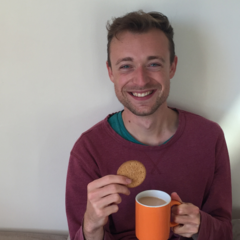 Conor Fallon is an amateur mathematician and short story writer from Dublin. Having been left isolated over the course of the pandemic, he has turned to writing in a vain attempt to keep his biscuit addiction under control. None of his stories have ever been published to his knowledge; however, he is awaiting rejection letters from several reputable literary journals. He is currently employed at the Crumlin Village Missile Defence Programme (CVMDP), having previously studied Mathematics and English Literature at Trinity College.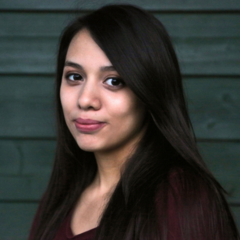 Sarah Little is a writer and award-winning photographer and artist from Fermanagh. She has recently been shortlisted in Penguin publishing's WriteNow programme with her first fiction novel The Painted Lives. She is a BHS stage 3 Dressage rider and keen volunteer for various local charities. She is working to become an animal-assisted therapist for neurodiverse children whilst studying Art History and Creative Writing with the Open University.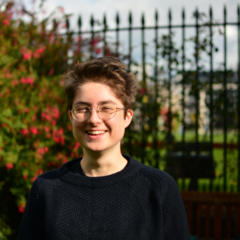 Seirce Mhac Conghail is a student of English and Irish at Trinity College. They write regularly for Trinity Film Review and Trinity News, and are the Front of House Manager at DU Players. They write poetry and prose, and have been published in Dodging the Rain, ODD Magazine, Wondrous Real Magazine, and others.