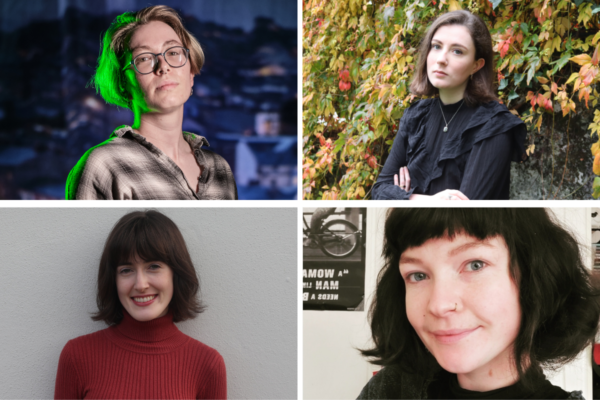 21 October, 2021
Announcing our 2021 IWC/DBF Young Writer Delegates
We are happy to announce that the 2021 IWC/DBF Young Writer Delegates are Abby Connolly, Eilish Mulholland, Kel Menton and Róisín Ní Riain. Their professional mentor for the festival period will be Irish fiction and arts writer Sue Rainsford. 
Now in its fourth year, the IWC Young Writer Delegates Programme gives young writers an opportunity to immerse themselves in a literature festival and to contribute to it as active participants.
You can keep up with the Young Writer Delegates on their Instagram page, and through the Irish Writers Centre and DBF social media channels.
Abby Connolly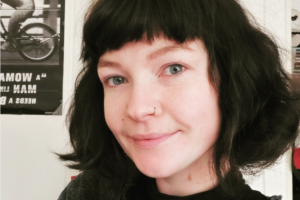 Abby Connolly is currently a final year English Studies student in TCD. This year her final project will be a long form creative writing piece and during her time in college she has written a short play, poetry, short stories and reviews for various Trinity publications and societies. She hopes to write in a professional capacity after graduation and to date has had a short story published in the Dublin based magazine Sonder.
Róisín Ní Riain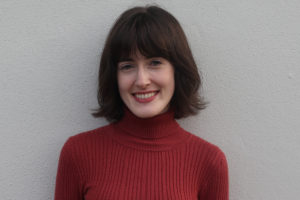 Róisín Ní Riain is from County Limerick. She is currently doing an M. Phil in Irish Writing at Trinity. She writes prose and poetry, for her sins. Her writing on arts and culture has also appeared in several student publications. She is Literature Co-Editor at TN2 Magazine.
Kel Menton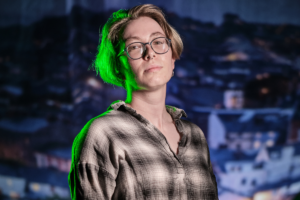 Kel Menton is a non-binary writer from Ireland. They completed their undergraduate degree in English literature in 2019, and their MA in Medieval literature in 2020. They have devised, written, and produced plays for several years in conjunction with Graffiti Theatre Company, and have had a number of articles and pieces of short fiction published in The Irish Examiner. They are now a youth theatre facilitator-in-training, and the Assistant Coordinator for Fighting Words in Cork.
Eilish Mulholland
Eilish Mulholland is a 23 year old graduate based in Belfast currently working towards her first collection of short stories. She has a detailed record of writing, exploring and reading creative writing across the UK & Ireland. She has been shortlisted for the Anthony Cronin International Poetry Award in 2018, longlisted for the Chair of Ireland Commemorative Anthology in 2020, the recipient of the No Alibi's Prize for American Fiction in 2020, the Sibéal Feminist and Gender Studies Essay Award 2021, the IWC bursary for NI writers 2021 and is a Words Ireland national mentee for 2021-22.
The YWDs will be performing as part of a creative showcase on 15th November, sharing some of their creative work developed during the festival. Bookings for this event are now open on the festival website.