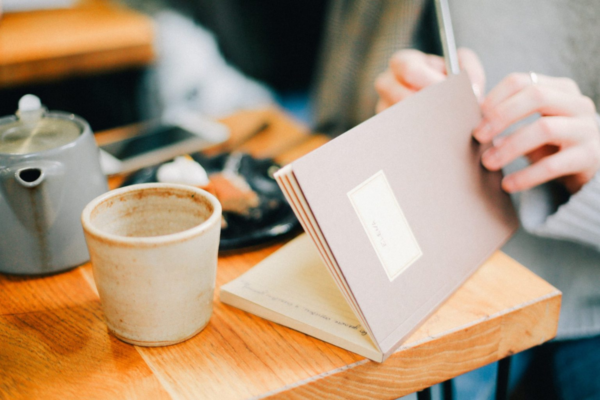 06 October, 2021
Opportunities & Competitions: October 2021
Each month we update our Competitions & Submissions page to ensure that we are connecting our writers with the best upcoming opportunities.
Here are a few we wanted to highlight this October!
Deadline: 8th October 2021
Located in the Hudson Valley, nestled against the Berkshires, our sylvan and secluded hilltop offers idyllic meadows and woods and is situated close to various world-renowned cultural institutions. We are 2-1/2 hours from both Boston and NYC; transportation to/from train, bus, airports is easily arranged.
From April through November, Millay Arts invites 6-7 multidisciplinary artists for month-long stays at Steepletop, the historic estate of poet/activist Edna St. Vincent Millay. (We also have two-week residencies in June and September and a residency for collectives (3-7 participants) in December.)
Palette Poetry: Love & Eros Prize 
Deadline: 19th October 2021 
We're delighted to offer the inaugural Love & Eros Prize for 2021: $3000 and publication! Love engulfs us, desire rules us. We encourage love poems beyond the confines of what's traditionally "romantic." Rather, we're seeking unflinching examinations of our sharpest human sensations—those of desire, longing, devotion, and intimacy. All iterations of love are welcome—send us your bitter and your sweet, your queer, platonic, reverent, and devotional. The winner will be selected by our guest judge, Kaveh Akbar, author of Pilgrim Bell (Graywolf, 2021).
Irish Universities Writers in Residence Scheme 
Deadline: 28th October 2021 
The Arts Council has a long-standing partnership with a number of Irish universities offering Writer-in-Residence/Fellowship positions to provide university students of Creative Writing MA and MFA programmes with an opportunity to work with and learn from a professional author of distinction, and to enable writers to develop their work while in a position of relative financial stability.
Deadline: 29th October 2021 
Icarus is a student literary and arts magazine based in Trinity College, Dublin. We publish two or three issues per academic year and accept submissions of poetry, prose, drama, personal essays and visual art from students, staff and alumni of Trinity College. The magazine was established in 1950 by Alec Reid, and has been published with regularity ever since.
Deadline: 31st October 2021 
Banshee welcomes submissions from both Irish and international writers of any background, including first-time writers. We welcome work from members of groups or communities typically under-represented within literature, whether or not the work addresses this.