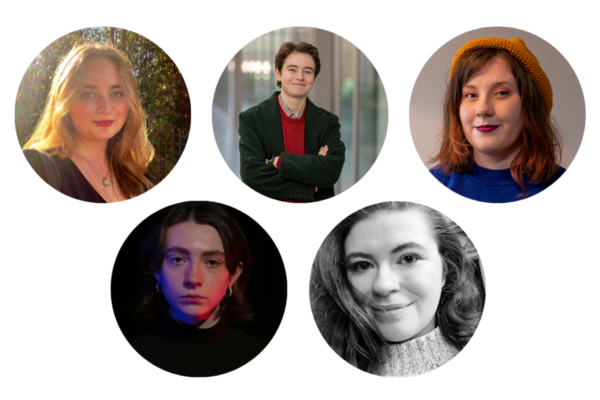 22 March, 2023
Announcing our 2023 IWC/Cúirt Young Writer Delegates
We're delighted to announce our IWC/Cúirt Young Writer Delegate awardees, who will attend Cúirt International Festival of Literature from 18 – 23 April and work with local writer mentor Alan McMonagle. The four awardees are Lucy Bleeker, Deirdre Bolger, Arianne Clarke, Gráinne Condron and Matthew O'Rourke.
Now in its sixth year, the IWC Young Writer Delegates Programme gives young writers an opportunity to immerse themselves in a literature festival and to contribute to it as active participants. You can keep up with the Young Writer Delegates on their Instagram page, and through the Irish Writers Centre and Cúirt social media channels. The full programme is now also available to view over on the festival website.
The Young Writer Delegates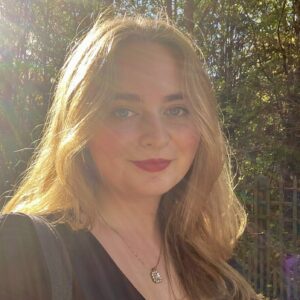 Lucy Bleeker is a Galway based cross-genre writer. Her one act play "The Baggage" won the Best Writing Award at the Jerome Hynes One Acts Series 2023, as part of the University of Galway's Theatre Week. She was listed for the Cúirt New Writing prize for Poetry 2023. She studies on the MA in Writing programme at the University of Galway under the mentorship of Elaine Feeney. Her work explores themes of domesticity, ageing, and modern mundanity in a tragicomic style. Her influences include Samuel Beckett, Margaret Atwood and Mohsin Hamid.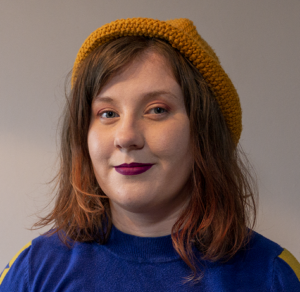 Deirdre Bolger is a twenty-six-year-old artist and writer from Co. Mayo, living between Galway and Dublin. Her work has been published under the Bloomers' journal, FAT ÉIRE. She works in the Art Department in the Irish film and TV industry, on such productions as; The Banshees of Inisherin, Normal People and The Pope's Exorcist. She wears cool sunglasses and too much yellow.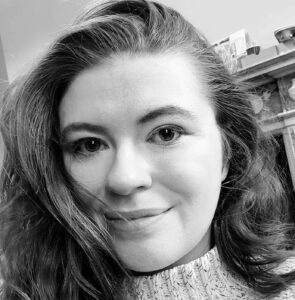 Arianne Clarke is a poet from the Midlands. Her work is particularly concerned with ideas of history, legacy, and language, and has been recognised by Poetry Ireland, Listowel Writers' Week and the Wicked Young Writers' Award. She holds a degree in English Literature and History from Trinity College Dublin.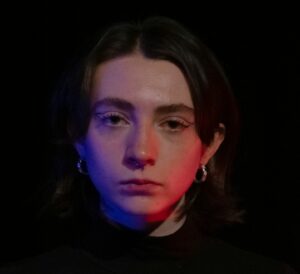 Gráinne Condron is an aspiring poet and author based in Dublin. She is currently undertaking a BSc in Sustainability. Her writing work has been published under the Brendan Kennelly Cup, the Belonging Project, and HEBE Poetry. She hopes to use the Cúirt Writers Festival to explore the Irish writing industry, challenge herself creatively, and make new connections.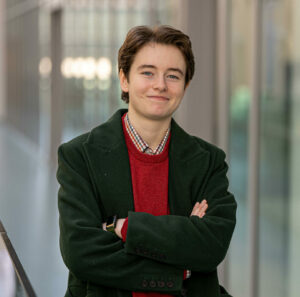 Matthew O'Rourke is a poet and short fiction writer based in Limerick who is currently pursuing his BA in English and Drama at Mary Immaculate College. His work has been published by, among others, VIBE, Spiritus Mundi Review, Healthline Zine, Musing Publications, Chinchilla Lit, and The Evermore Review. His writing traverses cursed settings, matters of healing and release, and identity.
The Writer/Mentor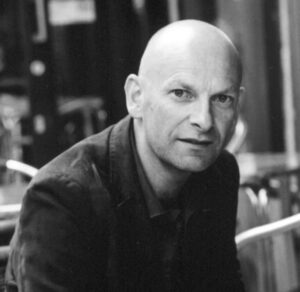 Alan McMonagle has written for radio and published two collections of short stories (Psychotic Episodes and Liar Liar). Ithaca, his first novel, was published by Picador in 2017, and longlisted for the Desmond Elliott Award for first novels, the Dublin Literary Award, and shortlisted for an Irish Book Award. His second novel, Laura Cassidy's Walk Of Fame, was published in 2020. He lives in Galway.
The programme will culminate with the IWC Young Writers Delegate Showcase on Friday 21 April in Charlie Byrne's Bookshop at 1.30pm. This event is free to attend.