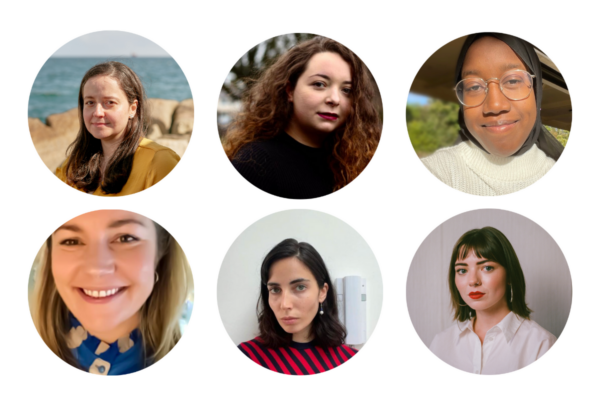 29 March, 2023
Announcing our 2023 IWC Mentor/Member Duo Programme Participants
We are delighted to announce the six writers selected to participate in the 2023 IWC Mentor/Member Duo Programme, funded by Dublin City Council. The programme, now in its third year, is open to all those living in the administrative area of Dublin City Council and is especially geared towards writers from backgrounds currently underrepresented in Irish literature. The six writers selected to participate in this year's programme are Suad Aldarra, Larissa Brigatti, Fatoumata Gandega, Mary Guiney, Maya Kulukundis and Kerry Mahony.
As part of the IWC Mentor/Member Duo Programme, the selected participants will receive one year of IWC membership, as well as one 90-minute mentoring session through our One-to-One-Mentoring Programme. This will allow participants to develop their writing with the aid of a professional mentor who will provide feedback on a sample of their work.
The 2023 IWC Mentor/Member Duo Programme Participants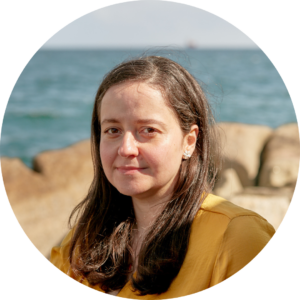 Suad Aldarra is a Syrian-Irish writer and data scientist based in Dublin. She was selected as the Common Currency writer in residence for Cuirt International Festival and English/Irish PEN in 2021 and was awarded the Art Councils of Ireland English Literature bursary. Her debut memoir, I Don't Want to Talk About Home, was published by Doubleday Ireland in July 2022 and was shortlisted for An Post Irish Book Awards.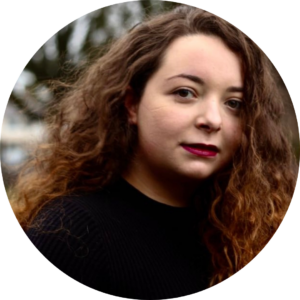 Larissa Brigatti is an Irish-Brazilian emerging artist in literature and performative arts. She graduated from Trinity College Dublin with a B.A. in Drama & Theatre Studies and a M.Phil. in Film Studies – Screenwriting where she received a European Excellence Award with her paper which will be published as a journal by the University of São Paulo.
Larissa worked in different capacities in theatre but always had a strong passion for writing and film. She has published her first fiction novel in Portugal and Brazil called 'O Sétimo Portão' which was classified as horror & supernatural; her second book will be out in the upcoming months in 2023.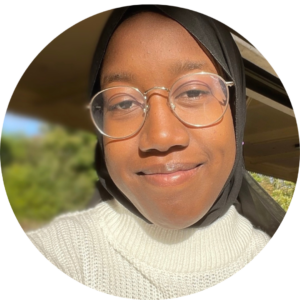 Fatoumata Gandega is a French creative writer and poet. She is focused on amplifying the voices of marginalized communities and shedding light on important societal issues. Fatoumata writes deep personal poems that serve as a voice for the parts of herself that were once silenced. In addition to her writing, Fatoumata is a part-time theatre student and performer in Dublin and London where she expresses her creativity within the artistic community.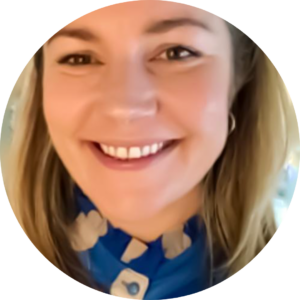 Mary Guiney graduated with a BSc in biochemistry from the National University of Galway in 2008. In 2012, a holiday to heal turned into endless nights of sleep deprivation, coupled with an antimalarial and a surfacing of her strangulated heartbreak. Instead she was strangling herself. Then the voices came. She was unaware of her journey to madness. After losing her mother some years later, the lifelong label of bipolar disorder came her way. Her memoir takes the reader through an honest yet harrowing account of her ups and downs. There is a unique slant to the story as it captures her science credentials in an appendix, citing research done by acclaimed psychiatrists.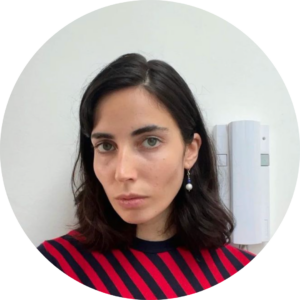 Maya Kulukundis grew up between Delhi, Dorset and London and now lives in Dublin. She has published fiction and creative non-fiction in Icarus, Tn2, Trinity News and Cambridge University's 'Notes' magazine. She was also featured on the Dublin-based podcast series 'Lippy Kids.' She will begin an MPhil in Creative Writing at the Oscar Wilde Centre in September.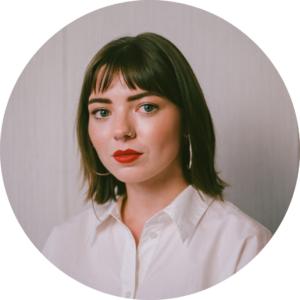 Kerry Mahony is a writer based in Dublin. Alongside her work as a creative copywriter in the advertising industry, she is the Design columnist for Totally Dublin, covering art, design and culture in the city. She is the co-founder of HONEYPOT, a club night and community for gay girls and friends. She writes fiction and creative non-fiction and was longlisted for the Cúirt New Writers Prize 2023.