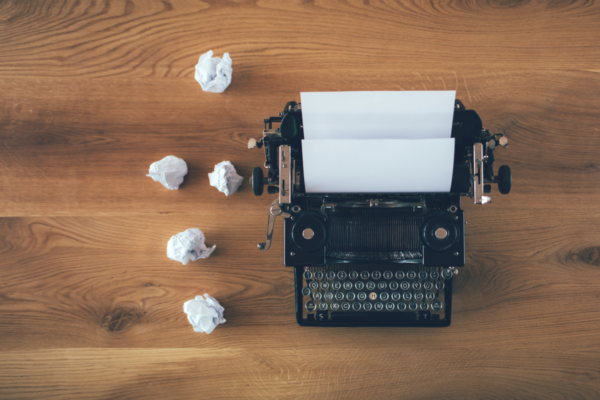 07 February, 2023
Opportunities & Competitions: February 2023
Each month we update our Competitions & Submissions page, along with our Bursaries & Funding, to ensure that we are connecting our writers with the best upcoming opportunities. Here are a few deadlines we wanted to highlight this February!
Arts Council: Agility Award 2023
Deadline: 9th February 2023
The Agility Award aims to support individual professional freelance artists and arts workers at any stage in their careers.
Arts Council: Literature Bursary Award
Deadline: 9th February 2023
The objective of the English Language Literature Bursary Award is to enable professional writers and picture book artists (working mainly through the English language) to spend more time on their creative work.
The award seeks to provide writers and picture book artists with the time and resources to think, research, reflect, create and write. It enables writers and picture book artists to concentrate on their creative work for a period of time, usually by releasing them from their financial commitments.
At both shortlisting and panel stage, emphasis is placed on the track record of the applicant, as demonstrated in the application form and CV. Promise and potential, as demonstrated in the application form and writing sample, are also considered.
Lucy Cavendish Fiction Prize
Deadline: 10th February 2023
Now going into its 13th year, the Lucy Cavendish Fiction Prize is famous for helping undiscovered female writers launch their literary careers. Founded in 2010, by Professor Janet Todd OBE, the Lucy Cavendish Fiction Prize has gone from strength to strength with many shortlisted and winning authors securing publishing deals and furthering their writing. The Prize has developed a formidable reputation for attracting first-class writing talent and as such judges are seeking entries that combine literary merit with 'unputdownability.'
The Prize is for a novel by a woman over the age of 18 that marries literary merit with unputdownability. The work can be on any subject at all. We welcome submissions of literary fiction and genre fiction equally. Novels for young adults or children are acceptable if they are mainly word-based; picture books are excluded.
The Emma Press 
Deadline: 14th February 2023
The Emma Press is an independent publisher specialising in poetry, short fiction and children's books. It was founded in 2012 and is based in Jewellery Quarter, Birmingham, UK. We publish poetry, short-form prose, and books for children. We have a growing list of translations which includes titles from Latvia, Estonia, Indonesia, Spain and the Netherlands. We are open to submissions once every half year. If you come across The Emma Press and you've missed the most recent window by a hair, you'll only have to wait 6 months max until the next window. In February, we are accepting submissions for prose pamphlets, children's poetry, and children's fiction only. We're not looking for poetry pamphlets or picture books in this call. The rest of this page includes all the information you need to submit. You can also download this same information in an Easy-Read PDF we have created – click the button below to view.
Arts Council: Markievicz Award
Deadline: 16th February 2023
The Markievicz Award was established to honour Constance de Markievicz – herself an artist – as the first woman to be elected to Parliament and appointed to Cabinet and is intended to:
provide support for artists from all backgrounds and genres to buy time and space in order to develop new work that reflects on the role of women in the period covered by the decade of centenaries 2012–2023 and beyond.
Markievicz Award recipients will receive €25,000, and awards will be made to up to ten applicants this year. Joint applications are welcomed.
The award is administered by the Arts Council on behalf of the Department of Tourism, Culture, Arts, Gaeltacht, Sport and Media, and is open via a public call to artists working in all arts genres supported by the Arts Council.
Poems for Patience Poetry Competition 2023
Deadline: 17th February 2023
Saolta Arts is seeking entries for its annual poetry competition. The poetry competition is run in conjunction with the Poems for Patience series as part of Cúirt International Festival of Literature which takes place from April 17th – 23rd.
The prize as part of the annual poetry competition includes: the winner will have their poem published and displayed on the Arts Corridor of University Hospital Galway as part of the 2023 Poems for Patience series. Poems for Patience is a long running series which over the past nineteen years has featured poems by leading Irish and international poets such as Seamus Heaney, Philip Schultz, Jane Hirschfield, Michael Longley, Naomi Shihab Nye, Vona Groarke, Tess Gallagher and many more. The poems, after exhibition on the Arts Corridor, are then displayed in waiting areas throughout Galway University Hospitals and in 2023 will also be distributed to our public hospitals in Ballinasloe, Castlebar, Roscommon, Sligo and Letterkenny.
Skylight 47 
Deadline: 19th February 2023
The first issue of Skylight 47 was published in January 2013 to celebrate ten years of Galway's Over The Edge poetry readings in the City Library. It was only supposed to be a single issue, but founding editors Kevin O'Shea, Susan Lindsay and Nicki Griffin were so taken with what they had produced, they decided to carry on.
The London Magazine: Poetry Prize
Deadline: 24th February 2023
Over the years The London Magazine has been home to some of the most prestigious poets in its long publishing history, from John Keats to Sylvia Plath and Derek Walcott. Our annual Poetry Prize seeks out new voices in poetry, providing a platform for publication in the UK's oldest literary journal. This year we are honoured to dedicate the prize in the memory of our esteemed Special Literary Adviser and renowned poet, Grey Gowrie.
All poems submitted must be previously unpublished and no longer than 40 lines. We have no criteria as to theme, form or style but we are looking for fresh, diverse and innovative new work.
Poems submitted must be previously unpublished and no longer than 40 lines. We have no criteria as to theme, form or style but we are looking for fresh, diverse and innovative new work. The competition is open to international entries.
We are delighted to announce that this year's shortlist will be judged by Joelle Taylor, the winner of the T.S. Eliot Prize 2021, Maya C. Popa, whose poetry collection, American Faith, won the 2020 North American Book Prize, and James Conor Patterson, whose debut collection bandit country has been shortlisted for the T.S. Eliot Prize 2022.
Fingal Artist's Support Scheme 2023
Deadline: 24th February 2023
Fingal County Council is delighted to announce the 2023 Artists' Support Scheme. This strand of funding allows professional artists to avail of up to €5,000 of an award towards travel and professional development opportunities, a residency, or towards the development of work.
The objective of the Artists' Support Scheme is to support individual professional artists from Fingal to develop their artistic practice. The award is open to practicing artists at all stages in their professional careers working in music, visual art, drama, film, literature and dance. To be eligible to apply, applicants must have been born, have studied, or currently reside in the Fingal administrative area.
The funding is for projects or initiatives which will take place between 01 May and 31 December 2023. Only one submission per applicant is permitted. You are still eligible to apply if you have previously been awarded through the scheme. This year Fingal Arts Office is continuing to seek online applications through the Submit platform.
You can find further information on each of these opportunities, and many more, over on our website.