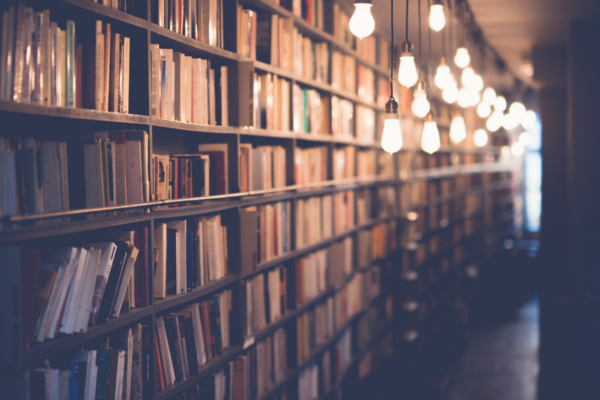 03 January, 2023
Opportunities & Competitions: January 2023
Each month we update our Competitions & Submissions page, along with our Bursaries & Funding, to ensure that we are connecting our writers with the best upcoming opportunities. Here are a few deadlines we wanted to highlight this January!
WriteNow
Deadline: 6th January 2023
WriteNow is Penguin's award-winning programme to seek out, nurture and publish new writers from communities under-represented on the nation's bookshelves. The programme is designed to give participating writers the tools, information, and access needed to navigate the publishing industry and launch their career as a successful author.
CCI Artist Residency Programme
Deadline: 12th January 2023
Our annual residency programme offers great opportunities for artists of all disciplines to tap into the resources of Paris and the CCI, as well as being an important means of showcasing Ireland's dynamic contemporary culture on an international stage. Since 2015, we have partnered numerous Irish cultural organisations so as to be able to appoint up to forty artist residents every year who form the heart of the Centre Culturel Irlandais' creative community.
Women's Prize for Fiction Discoveries
Deadline: 15th January 2023
Discoveries invites unpublished and unagented women writers in the UK or Ireland to submit the opening of a novel in English – up to 10,000 words – across any genre of adult fiction for the chance to take part in a bespoke creative writing course, securing personalised mentorship packages, representation with a literary agent and a cash prize of £5000. Unlike most initiatives of this kind, writers are not required to have finished their novel, and Discoveries is completely free to enter.
Butcher's Dog: Issue 18
Deadline: 15th January 2023
Who
Eligible poets should currently be based in the UK or ROI. Each issue includes some authors who share a connection to Northern England or whose poems explore 'the North' thematically or tangentially. Our poets don't exclusively live in the North or write about it. We include a strong mix of work.
What
Put simply? We publish great poetry. There is no other theme. We read your work anonymously and publish established authors alongside previously unpublished and emerging voices. It's our ethos to publish accomplished poems by exciting poets.
Eavan Boland Emerging Poet Award 2023
Deadline: 17th January 2023
Poetry Ireland in association with Trinity College Dublin and Stanford University, USA are delighted to announce the second Eavan Boland Emerging Poet Award. Submissions open today, Tuesday, 13th December. The 2023 judges are Professor of English (Emerita) at Trinity College and Saoi of Aosdána, Eiléan Ní Chuilleanáin and Stanford's Mohr Visiting Poet for spring 2023, American poet, Diane Seuss.
The Eavan Boland Emerging Poet Award is an award for two emerging poets, one from Ireland and one from the United States, and is presented with the support of the Boland/Casey family. The Award has been made possible with the generous support of Ireland's Department of Foreign Affairs,the Embassy of the United States in Ireland and The Arts Council.
Foras na Gaelige: Project Fund 2023
Deadline: 20th January 2023
Foras na Gaeilge welcomes organisations wishing to apply to the Projects Fund. This is a fund which is aimed at areas of work and projects not covered by Foras na Gaeilge schemes and between €1,000/£900 and €12,000/£10,800 is available in grants.
Cúirt New Writing Prize 2023
Deadline: 30th January 2023
The Cúirt New Writing Prize, kindly sponsored by Tigh Neachtain in memory of Lena McGuire, is now open for submissions. There are three categories: poetry, short fiction and prose and poetry in Irish. Cúirt is delighted to announce that we now have a dedicated prize for prose and poetry in Irish. Over the past few years we have noticed the high calibre of entries in Irish to the Cúirt New Writing Prize, and we wanted to carve out space within the prize exclusively for these entries. Áine Ní Ghlinn will act as the inaugural judge for this category and pick one winner from the poetry and prose we receive. The winner in each category will be awarded a €500 cash prize and the opportunity to read at the 38th annual Cúirt International Festival of Literature which will take place in Galway between 17th – 23rd April 2023.
You can find further information on each of these opportunities, and many more, over on our website.