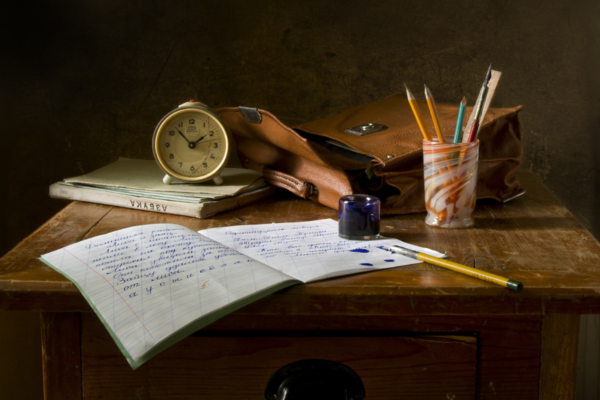 01 June, 2022
Opportunities & Competitions: June 2022
Each month we update our Competitions & Submissions page, along with our Bursaries & Funding, to ensure that we are connecting our writers with the best upcoming opportunities. Here are a few deadlines we wanted to highlight in June!
Competitions & Opportunities
Write By the Sea Literary Festival 2022 Writing Competitions
Deadline: 3rd June 2022
Two category winners will be presented with a cash prize of €500 and the overall winner will receive the top cash prize of €1000. All three winners will receive a beautiful hand-crafted Write By The Sea Festival 2022 Writing Competition trophy and all three winning pieces will be published on the Write By The Sea website.
Each category winner will receive a free weekend ticket to Write By The Sea festival 2022 (Covid-19 restrictions in force at festival time will determine the type of free ticket to be offered).
There are three competition categories:
1. Fiction Short Story (maximum 3,000 words)
2. Flash Fiction (maximum 700 words)
3. Poetry (maximum 40 lines)
ABRIDGED 0 – 82: AXIS
Deadline: 10th June 2022
Abridged is looking for poetry and/or art on the dark horizons we drive towards, the structures, maps and codes that scaffold us and the fear of that our support will disappear or be taken from us. You can send up to three poems on MS Word or similar. Art should be jpeg (or similar) and 300dpi or above. Please enclose a short bio. Please note that this issue is A5 landscape shaped. Send your submission to abridged@ymail.com and the deadline is 10th June 2022.
Channel Issue 7
Deadline: 15th June 2022
Channel publishes new, previously unpublished work that engages with the natural world. They have a particular interest in work which encourages reflection on human interaction with plant and animal life, landscape and the self. Each issue includes a mix of poetry and fiction, alongside a selection of essays which may include creative non-fiction, criticism, and the occasional review of new creative work or of community-based environmental projects. Although based in Ireland, Channel welcomes international submissions. They welcome submissions in translation.
Michael Hartnett Annual Poetry Award
Deadline: 17th June 2022
This is the twentieth year of the Michael Hartnett Poetry Award, which is jointly funded by Limerick Arts Office, Limerick City and County Council and The Arts Council. This year, we are delighted to announce that the value of the prize has been doubled and now stands at €8,000. Each year the award alternates between Irish and English and this year the award will be for a third or subsequent volume of poetry in English.
This year's adjudicators are poets Kerry Hardie and Peter Sirr, both past recipients of the award. The winning poet will be presented with the Michael Hartnett Poetry Award on October 6th, the opening night of Éigse Michael Hartnett Literary & Arts Festival in Newcastle West, Co. Limerick.
Fingal Poetry Prize Competition
Deadline: 30th June 2022
As part of the Fingal Poetry Festival, due to take place from September 15th – 18th 2022, we are delighted to announce that this year's Fingal Poetry Prize will be judged by esteemed poet and writer, Iggy McGovern.
Open to national and international writers, entries can be sent from May 1st and will close at midnight on June 30th, 2022. The winner of the Fingal Poetry Prize will receive €500 with awards of €300 and €200 for 2nd and 3rd place.
The Moth Short Story Prize
Deadline: 30th June 2022
The Moth Short Story Prize is an international prize, open to anyone from anywhere in the world as long as their story is original and previously unpublished. The winners are chosen by a single judge each year, who reads the stories anonymously.
The Prize will be judged this year by Sarah Hall, the prizewinning author of three short story collections and six novels, her most recent being Burntcoat. She is a recipient of the American Academy of Arts and Letters E. M. Forster Award and Edge Hill Short Story Prize, among others, and the only person ever to have won the BBC National Short Story Award twice. As well as teaching creative writing, Sarah has judged a number of prestigious literary awards, including the Man Booker Prize and the Sunday Times (EFG/Audible).
Poetry London Prize 2022
Deadline: 30th June 2022
The competition is open to poets anywhere in the world. Entries must be in English, your own unaided work, and not a translation of another poet. Entries must not have been previously published or self-published, in print or online, or have won a prize in another competition. The maximum length is 80 lines, not including titles or blank lines. Free entries are available for writers on low incomes. Judged by Romalyn Ante.
Granta 
Deadline: 30th June 2022
Granta is committed to championing new voices and is open to unsolicited submissions of fiction, non-fiction and poetry. We consider all submissions for both print and online publication.
Granta charges a fee of £3/$4 for prose submissions and £2/$3 for poetry submissions, equivalent to printing and postage. You can claim the costs of submission to Granta against any new subscription to the magazine. During every opening period, 300 free submissions are offered to authors on low incomes. If you are a low-income writer and would like to apply for free entry, please read our guidelines for low-income entry on their website.
Bath Magg 
Deadline: 30th June 2022
Founded by poets Mariah Whelan and Joe Carrick-Varty in 2019, Bath Magg is an online poetry magazine and a home for the best new writing. Its aim is to offer a platform for both established and emerging writers to share a space. It publishes three times a year, and is regularly open for unsolicited submissions.
Bursaries & Grants
Arts + Health Bursaries 2022
Deadline: 10th June 2022
The national arts and health website is delighted to announce that we will be offering two bursaries in 2022, funded by the Arts Council and the HSE. The documentation bursary will support the production of a short film, audio documentary or publication about an arts and health project. The emerging artist reflective bursary is available for an early-career artist to reflect on their arts and health practice. Applications are now open for both bursaries with a closing date of Friday 10 June 2022.
Literature Bursary Award – English Language
Deadline: 23rd June 2022
The purpose of the English Language Literature Bursary Award is to support professional artists in the field of literature in English, with a focus on more established artists. The award seeks to provide mid-career and established writers and picture-book illustrators with the time and resources to think, research, reflect, create and write. It enables writers and picture-book illustrators to concentrate on their creative work for a period of time, usually by releasing them from their financial commitments.
Dámhachtain Sparánachta Litríochta don Ghaeilge
Deadline: 23rd June 2022
Is é cuspóir na Dámhachtana Sparánachta Litríochta don Ghaeilge tacú le healaíontóirí gairmiúla aonair i réimse na litríochta Gaeilge, le béim faoi leith ar ealaíontóirí atá níos aitheanta.
You can find further information on each of these opportunities, and many more, over on our website.
Agility Award 2022
Deadline: 23rd June 2022
The Agility Award aims to support individual professional freelance artists and arts workers at any stage in their careers.