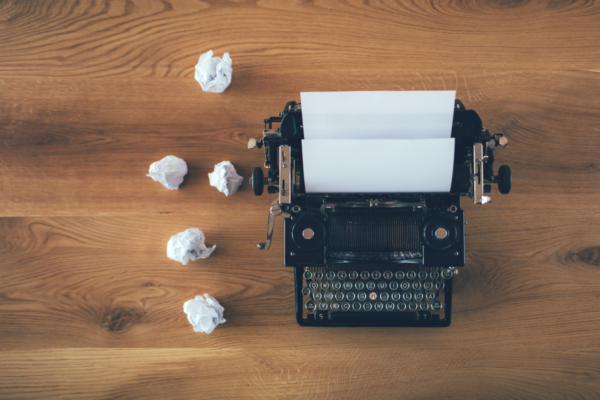 09 March, 2023
Opportunities & Competitions: March 2023
Each month we update our Competitions & Submissions page, along with our Bursaries & Funding, to ensure that we are connecting our writers with the best upcoming opportunities. Here are a few deadlines we wanted to highlight this March!
Grants and Bursaries
Fingal County Council, Tyrone Guthrie Centre and Bealtaine Festival Residency Award 2023
Deadline: 27th March 2023
Fingal Arts Office, in association with The Tyrone Guthrie Centre and Bealtaine Festival, is pleased to announce two, month-long, residencies at the Tyrone Guthrie Centre. These residences aim to celebrate and support older artists at all stages of their careers working in literature and visual arts.
The Residency will include:
· En Suite accommodation and full board in the Big House at the Tyrone Guthrie Centre will be provided for a professional writer on agreed selected dates from June – December and includes quiet writing space.
· En Suite accommodation and full board in the Big House at the Tyrone Guthrie Centre will be provided for a visual artist on agreed selected dates from June – December 2023.
· Use of a visual art studio or a print studio (for artists working in print).
· A stipend of €960 for travel and material costs.
Eligibility
· Applicants must have been born, have studied, or currently reside in the Fingal administrative area.
· Applicants must be aged 50+.
· The successful applicants must be able to commit to their agreed chosen dates for the residency.
Deadline: 13th April 2023
The purpose of the Next Generation Artists' Award is to support a group of promising artists across all disciplines at an early but pivotal stage in their career.
The Next Generation Artists' Award is available in the following artforms:
Architecture
Arts Participation
Circus
Dance
Film
Literature (English & Irish)
Music
Opera
Street Arts
Spectacle
Theatre
Traditional Arts
Visual Arts
YPCE
Deadline: 11th May 2023
The purpose of Arts Grants Funding is to ensure that there is a breadth of high-quality arts activity and programmes throughout the country. It offers flexible support for a fixed period of time, and in so doing responds to the needs of those who are making, presenting and supporting work.
Arts Grant Funding is intended to:
Support more than one distinct arts activity taking place within a fixed period of time, or
Provide supports or facilities to artists over a fixed period of time.
The focus of Arts Grant Funding is to deliver outcomes that develop the arts, either through:
Generating high-quality experiences for the public to engage with the arts, or
Providing excellent services, resources or facilities that support the work of artists or the arts sector and
Contributing to the ecology of the arts within your area of practice.
The Arts Act permits a local authority to assist with money, or in kind, events or activities which would, in the opinion of the local authority: stimulate public interest in the arts, promote knowledge, appreciation and practice of the arts or improve the standards of the arts within its functional area.
Deadlines are different for every council so check your local county or city council's Arts Service or Arts Office. You can find their websites here.
Competitions
Deadline: 18th March
The Desmond O'Grady International Poetry Competition was inaugurated in 2012 by the late Barney Sheehan – poetry impresario of the White House Poetry Revival – in honour of Limerick poet Desmond O'Grady. The Limerick Writers' Centre revived the competition as part of our April is Poetry Month in Limerick 2019 festival. The prize winner of this year's competition will be announced during April 2023 and will be invited to give a reading of his/her work during the 2024 festival.
First Prize €200
Runner-Up Prize €50
Deadline: 31st March 2023
Top 10 poems will be published in the FISH ANTHOLOGY 2023.
1st prize: €1,000
2nd: A week in residence at Anam Cara Writers and Artists Retreat. + €300.
3rd: €300
The Caterpillar Poetry Prize 2023
Deadline: 31st March 2023
The Caterpillar Poetry Prize is an annual prize for an unpublished poem written by an adult for children aged 7–11. Every year since 2015, The Caterpillar Poetry Prize has been awarded to a single poem by a single judge – among them John Hegley, Chrissie Gittins, Roger McGough and Michael Morpurgo.
Previous winners include Louise Greig, Coral Rumble, Laura Mucha and Carole Bromley.
1st prize €1,000 plus a week at Circle of Misse in France
2nd prize €500
3rd prize €250
Deadline: 30th April
The Mairtín Crawford Awards are aimed at writers working towards their first full collection of poetry, short stories, or a novel. Both published and unpublished writers are invited to submit between 3-5 poems for the poetry award, and a short story of up to 2,500 words for the short story award, with the only stipulation being that they have not yet published a full collection of poetry, short stories, or a novel.
The Winner for each Award will receive a £500 cash Prize. In addition, each Winner can take up time a 'Time to Write' package which includes a 3-night stay at Bullitt Hotel Belfast, and 4 days of dedicated writing space in The Crescent. Two Runners Up for each Category will receive a £250 cash prize.
Journals
Deadline: 31st March 2023
Banshee is currently open to submissions from both Irish and international writers of any background, including first-time writers. They welcome work from members of groups or communities typically under-represented within literature, whether or not the work addresses this.
All submissions should be previously unpublished.
Guideline word count for stories and essays is max 5000 words. Flash fiction should be under 1000 words, poems no more than 40 lines.
Deadline: 5th May
Profiles is a new Irish journal dedicated to portraiture in prose and visual art, showcasing the work of writers, artists and translators from Ireland and further afield. Profiles publish writing and artwork that is empathetic without bordering on apologia, and shows human nature as it is, not necessarily as it should be.
We accept fiction and non-fiction pieces. Poetry is not considered at this time.
Submissions must be under 5,000 words. There is no minimum word count.