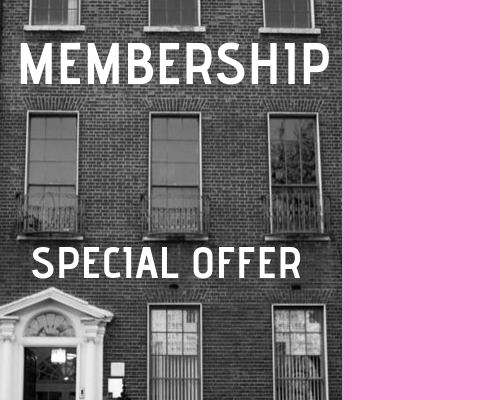 03 October, 2019
Special Offer on Membership
Good news!
We have a special offer on our Membership.
Our Membership runs for the calendar year from January to December, with all Membership ending on the 31 December.
However, in order to give people who wish to join in 2019 the full benefits of IWC Membership, we are offering a special rate. If you sign up to become a Member before the end of 2019, you will pay a special offer price of €60 which will extend your Membership until December 2020.
Being a Member of the Irish Writers Centre gives you full use of our beautiful Georgian building on Parnell Square, along with heaps of other benefits.
For more on how you can avail of this offer, visit our Membership page.