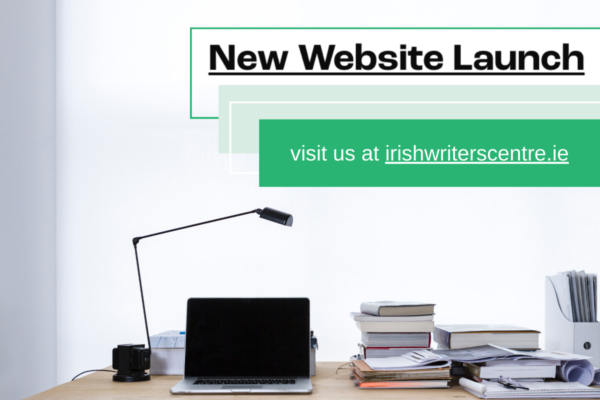 02 December, 2021
The Irish Writers Centre unveils new website and special video to celebrate its 30th anniversary year
'The very notion of a Writers Centre would have been unthinkable then'
John Banville, Anne Enright, Ciara Ní É, Chandrika Narayanan-Mohan and Valerie Bistany reflect on the Irish writing landscape over the past 30 years
The Irish Writers Centre is celebrating its 30th anniversary and has marked this milestone year with the launch of a new website and a special 30th anniversary video that reflects on the contribution the organisation has made to the Irish writing landscape over the past three decades.
Featuring IWC Ambassadors Anne Enright, John Banville and Ciara Ní É, along with Board Member and writer Chandrika Narayanan-Mohan, and IWC Director Valerie Bistany, the video offers their perspectives on the past, present and future of the Irish Writers Centre.
The full video is available to view here: https://youtu.be/EOLbpfff5XY 
In the video, John Banville highlights the early impact of the Irish Writers Centre, remarking that "a place like the Irish Writers Centre was important for [writers] in that we saw that the State and that the people recognised that Irish writers had a role". When he was beginning his career, he felt "the very notion of there being a Writers Centre would have been unthinkable".
Commenting on the role the Irish Writers Centre plays for writers today, IWC Ambassador Anne Enright notes that "writerly ambition works in generations and works in groups and tribes" offering the advice that those "looking for their tribe" should seek out the Irish Writers Centre, and observing that the strong tradition of Irish writing worked by "mysterious interconnections".
The core message reflected in the special anniversary video is that writers looking to foster connections with other writers will find a vibrant sense of community at the Irish Writers Centre. This sense of community is present through the vast range of supports offered by the organisation. In addition, the new Irish Writers Centre website will now contribute to the Centre's already robust online programmes, spanning from online courses to information sessions and more.
Looking to the future, the new hybrid model of both online and in person opportunities ensures that the Centre is able to continue supporting a strong community of writers both across the island of Ireland and abroad. The new Irish Writers Centre website also boasts a number of new features including member accounts, which will allow those signing up for IWC membership to access exclusive content and to promote their work to others within the Membership community.
Credit for the new Irish Writers Centre website goes to the immensely talented team at Hillside Agency.