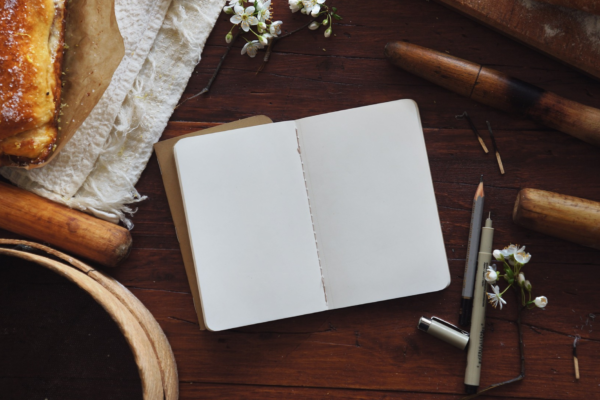 06 December, 2022
Opportunities & Competitions: December 2022
Each month we update our Competitions & Submissions page, along with our Bursaries & Funding, to ensure that we are connecting our writers with the best upcoming opportunities. Here are a few deadlines we wanted to highlight in December!
Channel Magazine
Deadline: 5th December 2022
Essay submissions, which will be considered for online publication as well as for our next print issue, are open year-round. We also welcome submissions of visual art, to be featured on the covers of future issues, at any time.
We ask that, if your work was featured in our most recent print issue, you wait one issue before submitting again. Due to the volume of work received, we also ask that writers submit in only one prose category per issue (i.e. please feel free to send us poetry and a short story, or poetry and an essay, but not a short story and an essay together).
I bhFad i gCéin – Far Afield
Deadline: 6th December 2022
Poetry Ireland is delighted to announce I bhFad i gCéin- Far Afield, funded by the Arts Council, a programme of international residencies based in five cities across the globe. The programme will provide five Irish poets with a two-to-three-week residency in one of five international locations plus a bursary of €2,000. Taking place in New York, Berlin, Edinburgh, Manchester and Montana, this ambitious programme will offer Irish poets the opportunity to immerse themselves and make contacts in one of five overseas locations in 2023.
Nine Pens: Natural Beauty Ecopoetry Anthology
Deadline: 31st December 2022
Ask for an example of nature poetry and the mind will conjour up Wordsworth's daffodils or Housman's cherry trees – nature often as ornament or backdrop for 'more important' human conceits and concerns. This Romantic view of nature is problematic because it is not representative of the real world in which we live – a world of rapid change and destruction caused by the actions and lack of reaction of people, governments, institutions and corporations to environmental issues. Pollution, deforestation, climate change, melting ice caps, plastic waste, mass extinctions and the destruction of biodiversity are just some of the disasters caused by overpopulation, throw-away economies, and the reliance on fossil-fuels that drives our everyday lives.
What we are looking for with our new anthology is poetry that sloughs off the old, traditional view of nature and engages with a more ecopoetical stance. What that is, we will leave up to you.
What we are interested in most of all is poetry that engages with place – specifically the National Parks and Areas of Outstanding Natural Beauty of the UK and Ireland. We want to know about your favourites spots, walks, views and experiences but through the lens of ecopoetics – what do these places say about your relationship with the natural world?
The Moth Poetry Prize
Deadline: 31st December 2022
The Moth Poetry Prize is one of the biggest prizes in the world for a single unpublished poem. The prize is open to anyone, as long as the poem is previously unpublished, and each year it attracts thousands of entries from new and established poets from over 50 countries worldwide.
The prize is judged anonymously by a single poet. The judge only learns who the shortlisted poets are following the selection of the winning poems. Past judges include Claudia Rankine, Marie Howe, Deborah Landau, Daljit Nagra, Leontia Flynn, Billy Collins, Nick Laird and Warsan Shire.
Past winners include Michael Lavers, Natalya Anderson, Lee Sharkey, Ann Gray (whose poem was shortlisted for the Forward Prize for Best Single Poem) and Abigail Parry (who was shortlisted for the Forward Prize for Best First Collection).
Ropes Literary Journal
Deadline: 31st December 2022
ROPES Literary Journal is published annually by students of the MA in Literature and Publishing at NUI Galway. This year, the journal will be celebrating its 31st year of publication. When ROPES started out, initial editions focused on Irish politics, history, and literature. Over the years, the journal began to include works of fiction, the first being featured in 1998. More recently, the journal has endeavored to include a wider array of material, ranging from poetry and non-fiction to visual art.
You can find further information on each of these opportunities, and many more, over on our website.