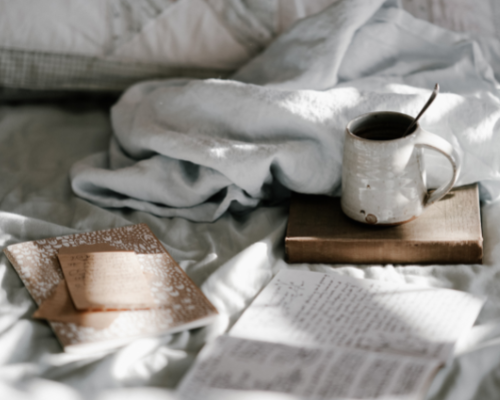 06 September, 2022
Opportunities & Competitions: September 2022
Each month we update our Competitions & Submissions page, along with our Bursaries & Funding, to ensure that we are connecting our writers with the best upcoming opportunities. Here are a few deadlines we wanted to highlight in September!
Competitions & Opportunities
Red Line Festival Poetry Competition 2022
Deadline: Monday 12th September 
Red Line Festival is calling on aspiring poets to submit their work for the 2022 Red Line Festival poetry competition. Now in its tenth year, the prestigious Red Line Poetry Competition attracts hundreds of entries from all across the island of Ireland annually. This year, Red Line Festival is honoured to have award-winning poet Jessica Traynor judge the competition entries.
The Moth Nature Writing Prize
Deadline: 15th September 2022
The Moth Nature Writing Prize aims to encourage and celebrate the art of nature writing. It is awarded annually to an unpublished piece of prose or poetry which best combines exceptional literary merit with an exploration of the writer's relationship with the natural world. The prize is open to anyone over the age of sixteen, as long as the work is original and previously unpublished. Each year a single judge is asked to choose one winner from entries worldwide, to feature in the winter issue of The Moth. The winner receives €1,000 and a week at Circle of Misse in France.
New England Review: Tribute to Eavan Boland
Deadline: 16th September 2022 
New England Review seeks writing by those born in Ireland or long-term residents of the country for "The Door Left Wide: A Tribute to Eavan Boland" edited by Shara Lessley. Although poetry submissions needn't be in direct conversation with Boland's oeuvre, they should reflect her interest in the tensions between history and lived experience. What is being discovered, resisted, remembered in Ireland? Whom from the margins must we, as Boland suggests, "restore to the poetic center"? How are conventional perspectives about landscape, class, queerness, art, identity, myth, empire, history, elegy, migration, technology, or the domestic being collapsed? Can obstacles become poetic collaborators? Where does beauty reside? Where does power? Please send no more than four previously unpublished poems (10 pages max). We are also accepting short remembrances of Eavan Boland, or essays that explicate personal relationships with one of her poems (up to 800 words). NER welcomes submissions by established and emerging writers, including those under-represented in Irish literature. Cover letters should include a sentence verifying your relationship to Ireland. Deadline 9/15/22. No previously published submissions. Publication expected in 2023.
Novel Fair 2023
Opens: 1st September 2022
Now in its 11th year, the Novel Fair is an initiative by the Irish Writers Centre launched in 2011, with the first Fair taking place in 2012. Described by The Irish Times as 'A Dragons' Den for writers', the Fair introduces up-and-coming writers to top publishers and literary agents, giving novelists the opportunity to bypass the slush pile, pitch their ideas and place their synopsis and sample chapters directly into the hands of publishers and agents.
Novel Fair has been attended by representatives from: Curtis Brown, Penguin Random House, Convile & Walsh, epoque, Fletcher & Co, Poolbeg, Harper Collins, John Murray, Hachette, Lilliput Press, New Island Books, The Book Bureau, The Bent Agency, Greene & Heaton, Storyline Literary Agency and many others. Submissions will open on Thursday 1 September. Before you submit your work, you should familiarise yourself with the Terms and Conditions below. Make sure you meet all the conditions before submitting your manuscript.
We are delighted to offer 20 free submission places to Novel Fair 2023 for writers from underrepresented backgrounds. The usual fee will be waived for these selected writers. We encourage writers from backgrounds typically underrepresented in Irish literature to apply. We particularly invite applications from Black, POC, Traveller, Roma, LGBTQIA+, disabled and working-class writers. We will place a strong focus on ethnicity, race, gender identity, sexuality and socioeconomic status when evaluating the applications for this opportunity. Deadline to apply for Free Place Entries: 16th September 2022.
The Michael Marks Awards 
Deadline: 23rd September 2022
Wordsworth Grasmere and The British Library, with the generous support of the Michael Marks Charitable Trust, present The Michael Marks Awards for Poetry Pamphlets, in partnership with The TLS and Harvard University's Center for Hellenic Studies (CHS), in Washington DC and in Nafplio, Greece. The Awards are also in association with National Library of Scotland and the National Library of Wales. The Awards aim to raise the profile of poetry pamphlets, recognising the enormous contribution they make to the world of poetry, and to encourage poets and publishers both to develop and to continue creating.
There will be four Awards in 2022: Poetry, Publishing, Illustration and Environmental Writing
Bursaries & Grants
Arts Commission – Offaly County Council
Deadline: 26th September 2022 
Offaly County Council Arts Office invites professional artists, individuals or groups, to work with youth organisations to submit a proposal for the delivery of a Youth Arts Project for the cohort of 13 to 25 year olds within Offaly. The commission is open to submissions from all art disciplines including visual arts, film, animation, digital arts, performing arts, literature or sound art. The commission can concentrate on one art form or a range of art forms but must include the participation of/engagement with a professional artist and demonstrate a youth led ethos. Engagement with young people can be Online/Offline or a combination of both platforms.
AIC Awards
Deadline: 26th September 2022 
The 2022 Deadlines for the AIC Scheme are 5pm Monday 28th March (Round 1) and Mon 26 September (Round 2).
This includes the following awards:
Research and Development Award (without mentoring)
Research and Development Award (with Mentoring)
Recent Graduate Research and Development Award (with Mentoring)
Project Realisation Award
Writer in Residence/Fellowship Scheme 2023
Deadline: 29th September 2022
These partnerships are designed to:
enable creative writers to develop their work while in a position of relative financial stability, and
provide university students with an opportunity to meet and develop creative reading and writing skills with a practicing writer.
Applications are now open for the following Writer in Residence positions:
Irish-language Writer in Residence, Dublin City University
Writer in Residence, Dublin City University
Writer in Residence, Maynooth University
Writer in Residence, NUI Galway
Writer's Fellowship, Trinity College Dublin
Writer in Residence, University College Cork
Writer in Residence, University College Dublin
You can find further information on each of these opportunities, and many more, over on our website.