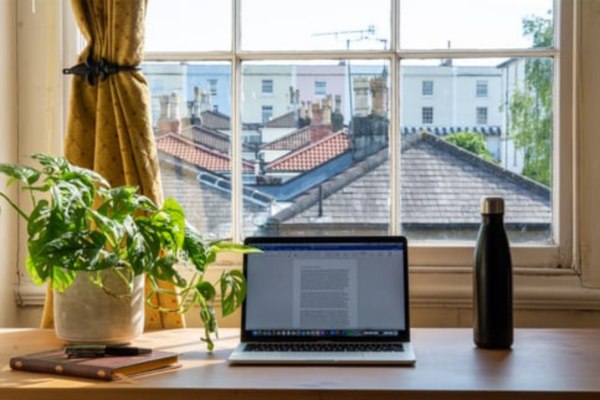 01 March, 2022
Opportunities & Competitions: March 2022
Each month we update our Competitions & Submissions page, along with our Bursaries & Funding, to ensure that we are connecting our writers with the best upcoming opportunities. Here are a few deadlines we wanted to highlight in March!
The Rialto: Nature & Place Competition
Deadline: 1st March
The Rialto working in association with the RSPB, BirdLife International, Cambridge Conservation Initiative and The University of Leeds Poetry Centre. Poems are invited that deal with any aspect of nature and place – these terms will be given a wide interpretation by the judge Gillian Clarke. Closing Date March 1st 2022. 1st prize – £1000, 2nd prize – £500, 3rd prize – £250.
Poetry Ireland Introductions 2022
Deadline: 1st March 
Applications are now open for Poetry Ireland Introductions 2022, which will offer poets in the early stages of their careers the opportunity to showcase their work through workshops and performance. The poets selected for Introductions 2022 will participate in a workshop focused on poetic form and craft, as well as a masterclass on the art of reading and performing poetry in public. A third workshop will be offered on preparing a first collection. Poetry Ireland Introductions 2022 will culminate in a number of public readings.
Poetry Ireland is delighted to announce that poet Anthony Anaxagorou will select this year's participants and will also lead the form and craft workshop, which will take place in April. The performance workshop will be led by Jessica Traynor, and a workshop on shaping and maintaining your day-to-day practice as a poet will be led by Annemarie Ní Churreáin. Alumni of the Introductions series include: Caoilinn Hughes, Andrew Jamison, Eleanor Hooker, Martin Dyar, Doireann Ní Ghríofa, Kerrie O'Brien, Jane Clarke, Victoria Kennefick, Erin Fornoff, Alvy Carragher, Stephen Connolly, and Stephen Sexton.
Scripts Ireland: Call for Plays
Deadline: 14th March
We are seeking new plays to inspire and incite. Our theme for 2022 is ESCAPE. Whether it's finding sweet escape or clawing fingernails to avert imminent danger, what does it mean to break free from confinement or control? Circumstances, relationships, mask restrictions, jobs, judgement, relentless worry, fear – what do you want to escape from? We're looking for characters with the pressure cooker turned up, actively making a change to their lives. From the minute to the immense, can you take on this theme and write an affecting 15 minute contemporary drama?
Arts Council: Theatre Project Award 
Deadline: 24th March 
The award supports specific projects in the field of Theatre commencing on or after 1 July 2022. There are two strands to the award: Strand 1 – Play Development (up to €10,000) and Strand 2 – Theatre Creation (up to €20,000).
Emerging Artist Award 2022
Deadline: 25th March 
Age & Opportunity recognises that many people don't have the time or resources to take up artistic practice when they are younger. For these artists, getting older enables a freeing up of responsibilities, allowing more time for pursuing existing and new artistic interests.
The Age & Opportunity inaugural *Emerging Artist Bursary aims to encourage and support older artists who are at an early stage in their career. We would like to celebrate the determination and achievements of someone in the second half of their life who has embarked on a full-time artistic path with a view to becoming a professional artist. One award of €1000 will be made to the successful applicant.
The Pig's Back
Deadline: 31st March 
The Pig's Back (named for Donegal's Muckish mountain and for the phrase ar mhuin na muice, to be in luck) is a literary prose journal that aims to bring the rest of Ireland – and in turn, the world – to the northwest. Founded by the Regional Cultural Centre in Letterkenny, it publishes short fiction and essays.
Skein Press + Holy Show OPEN CALL
Deadline: 31st March 
Skein Press and Holy Show are delighted to announce an open call for collaborative proposals through the Solstice Stories project! The Solstice Stories feature creative collaborations between established and emerging writers and storytellers along with an artist, presented in the form of a high-quality publication. This innovative series showcases the work of contemporary writers and artists across Ireland, at least one of whom is from a background traditionally underrepresented in Irish literature and the arts.
Up to four projects will be commissioned for development and publication; two as a standalone book by Skein Press' Solstice Stories series; and two as a feature in the Holy Show arts annual. View pdf samples of Holy Show features here. We aim to consider and respond to all proposals by the end of June 2022.
You can find further information on each of these opportunities, and many more, over on our website.